Notice of Funding Opportunity Summary NRCS is announcing the availability of CIG funding to stimulate the development and adoption of innovative conservation approaches and technologies.
Applications are accepted from eligible entities for projects carried out in the state of Missouri.
A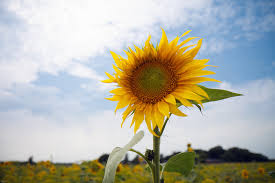 credit: Flickr
total of up to $300,000 is available for the Missouri CIG competition in FY 202 1. All non-federal entities (NFE) and individuals are invited to apply, with the sole exception of federal agencies.
Projects may be between one and three years in duration.
The maximum award amount for a single award in FY 2021 is $150,00 0. For new users of Grants.gov, see Section D.
1. for information about steps required before submitting an application via Grants.gov.
Key Dates Applicants must submit their applications via Grants.gov by 11:59 pm Eastern Time on May 31, 202 1. For technical issues with Grants.gov, contact Grants.gov Applicant Support at 1-800-518-4726 or support@grants.gov.
Awarding agency staff cannot support applicants regarding Grants.gov accounts.
Questions regarding this notice of funding opportunity (NFO) may be submitted until April 15, 202 1. Responses to questions posed will be posted on Grants.gov approximately two weeks before the application due date.
Questions about this announcement can be directed to mailto:brad.mccord@usda.gov or david.doctorian@usda.gov.
The agency anticipates making selections by June 15, 2021 and expects to execute awards by September 15, 202 1.