With the completion of the EIS on Operations of Glen Canyon Dam (USBR 1995), the Glen Canyon Dam Adaptive Management Program was initiated.
The Adaptive Management Work Group (AMWG) within the program is responsible for defining management objectives associated with the resources downstream of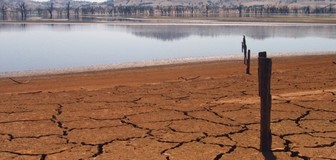 credit:
Glen Canyon Dam, and provides recommendations about development of a long-term monitoring program to assess those resources.
The Grand Canyon Monitoring and Research Center (GCMRC) is responsible for developing and implementing the long-term monitoring program and assuring that it is fulfilling the needs of the AMWG.
Assessing the status of the Humpback Chub (Gila cypha; HBC) is particularly important due to its status as a federally endangered species (U. S. Office of the Federal Register 32:48 [1967]:4001).
Estimating the abundance of juvenile and adult HBC populations has been a long-standing priority research goal (USFWS 1990).
Multiple census population estimates of HBC in the Little Colorado River (LCR) have been conducted since 1982 (Douglas and Marsh 1996).
Early structured abundance estimates of HBC in the LCR were conducted by Arizona State University during the 1990s, via fishing the LCR with hoop nets on a monthly basis (Douglas and Marsh 1996).
As a result of the success of these studies, in 2000 the U. S. Fish and Wildlife Service (USFWS) proposed and carried out a closed mark-recapture experiment in the LCR to obtain a population estimate of HBC 150 mm total length (TL) in the lower 1 3. 57 km of the LCR (Coggins and Van Haverbeke 2001).
This strategy of applying closed mark-recapture methodology in the LCR was continued through 2016 (Van Haverbeke 2010, Van Haverbeke et al.
2013) and has enabled development of several models (Coggins et al.
2006, Coggins and Walters 2009, Yackulic et al.
2014).
Finally, monitoring efforts of HBC in the LCR are incorporated as a conservation measure in the recent Long-Term Experimental Management Plan Final Biological Opinion (USFWS 2016).
Objectives:
The specific objectives for 2018 are to assist USFWS in field data collection in order to obtain:
1. Length stratified Chapman modified Peterson closed population estimates of HBC (e.g., 100 mm, ≥150 mm, ≥200 mm TL) in the lower 1 3. 57 km of the LCR during the spring and fall.
2. Chapman Petersen population estimate of age 0 HBC (40-99 mm TL) during fall.
3. Data on Passive Integrated Transponder (PIT) tagged fish in support of multi-state or other models.
4. Additional data on fishes in the LCR such as size, species, sexual condition and characteristics, and external parasites (i.e., Lernaea cyprinacea).