This is a Special Notice issued against Army Research Laboratory (ARL) Broad Agency Announcement (BAA) W911NF-17-S-000 3. This Special Notice seeks proposals in the field of Advanced AI/AA Analytics as described in the Special Notice.DEVCOM DAC is soliciting proposals under this Special Notice of the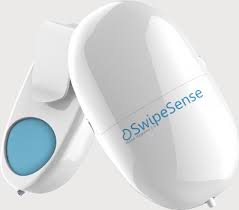 credit: SwipeSense Official Website
BAA for the performance of applied research focused on developing a suitable analytical and simulation framework for artificial intelligence and assistive automation (AI/AA) systems to ensure these systems can be assessed and evaluated properly by the Army.
The framework should include live, virtual, and constructive simulations to model the AI/AA in relevant Army operational situations.
The framework should enable the DEVCOM DAC to perform:
direct measurement, trade off analysis, performance and effectiveness analysis, development of data for higher-level force-on-force models, and sustainability analysis.
These analyses will enable Senior Army decision makers to better integrate AI/AA systems into the Army structure.
As part of this framework, metrics and their underlying variables should be developed, defined and delivered.
These experimental, calculated, or modeled metrics must have high explanatory value in appropriately capturing the most important determinants of the performance and effectiveness of the AI/AA technology-human operator ensemble.