**PLEASE REVIEW FULL SPECIAL NOTICE** Funding Opportunity Title:
Low-Cost Chip-Scale Atomic Clock (LC CSAC) Funding Instrument Type:
Technology investment agreement The aim of this Special Notice under the ARL BAA (W911NF-17-S-0003), under Grants.gov Opportunity W911NF-17-S-0003-SPECIALNOTICE-LC-CSAC,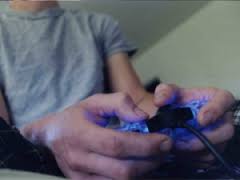 credit: Charity Digital News
is to fund a team or multiple teams to design, manufacture, and deliver a battery-powered atomic clock that achieves identical (or better) size, weight, and power (SWaP) and performance to the commercially available chip-scale atomic clock (CSAC) with a selling price goal of < $300/unit in high volume.
Precise timing is critical for numerous Army applications such as navigation, communications, surveillance, and synchronization of sensors and systems.
Assured PNT solutions currently rely on acquiring GPS signals, which may not be readily available in increasingly contested environments.
Commercially available silicon MEMS and quartz oscillators (TCXO, OCXO) are unable to provide GPS holdover in the event of a GPS outage, except for high-end OCXOs that may be considered large and power hungry for certain applications.
To ease reliance on GPS, long-holdover clocks with SWaP-C appropriate for various DoD platforms are necessary to enable mission-critical functions even in contested environments.
Current high-performance atomic clocks (maser, laser-cooled cesium fountain) serve as standards and are large, expensive, and require regular monitoring and exquisite environmental control.
Since the early 2000s, the chip-scale atomic clock (CSAC) has been developed and successfully matured into a commercial product with DARPA and industry investment.
While an Army/Air Force/OSD Manufacturing Technology effort further reduced the manufacturing cost1, the current selling price is still prohibitive for high-volume, low-SWaP DoD platforms.
There is an opportunity to leverage the many advances in MEMS, photonics, and atomic physics over the past two decades to develop state-of-the-art, high-performance, battery-powered atomic clocks with improved manufacturability, significantly reduced cost, and improved performance.
This special notice seeks proposals from one or more for-profit firms in accordance with 32 CFR 3 7. 21 0. A consortium, led by a for-profit firm, is also encouraged.
Points of Contact:
Jonathan Hoffman jonathan.e.hoffman.civ@mail.mil Jenna Chan Jenna.f.chan.ctr@mail.mil