As authorized by Title 5 U.S.C.
§ 4103, the OCCH Graduate School as an agent of the Department of Defense (DoD) oversees professional education on behalf of the Army Chief of Chaplains.
The Program Director of the School for Spiritual Care, as representative for OCCH Graduate School,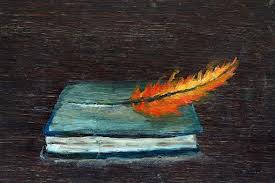 credit: genius
prescribes the professional educational, certification, and credentialing standards of CPE Resident Courses under the direction of the Dean, Graduate School and oversight of OCCH.
5 U.S.C.
§ 4301 and 10 U.S.C.
§ 2013 authorize members of the U. S. Army to study at military and civilian educational institutions to acquire knowledge and/or experience within the context of professional military education.
10 U.S.C.
§ 2013 provides that this formalized training can utilize appropriated funding to pay for all or part of the necessary expenses of the training.The Army CPE Doctor of Ministry Resident Course is an opportunity for educational institutions to collaborate in the development of a fully integrated academic and professional educational course that supports Chaplain professional development.
This course includes a Doctor of Ministry degree component, provided by an Association of Theological Schools (ATS) accredited academic institution.
The resulting course builds on the already existing Army CPE Resident Course, creating a more academically rigorous approach to professional development and certification of Army Chaplain Specialists in Spiritual Care and Instruction.
The resulting agreement is a fully accredited (ATS, ACPE, and TRADOC) course of study, which includes course structure, assessments, and curriculum including class syllabi and any associated course materials.
Recipients will collaborate with the Program Director of the School for Spiritual Care – Army CPE to develop the Army CPE Doctor of Ministry Resident Course.There are two (2) elements required to be part of a successful proposal for the CPE Doctor of Ministry Resident Course Program.
These elements are as follows:
1. Development of Army CPE Doctor of Ministry Resident Course, including course structure, assessments and curriculum, that meets the recipient's ATS accreditation and includes Army CPE Coursework, which involves ACPE and TRADOC accreditation standards where appropriate.
Cooperatively, OCCH and recipient develop curriculum for the Army CPE Resident Course integrating the accreditation processes and procedures of Recipient, the U. S. Army Training and Doctrine Command (TRADOC), and ACPE.
2. A one student cohort pilot, consisting of up to 25 Chaplain Residents, for implementation of the CPE Doctor of Ministry Resident Course including:
Phase 1the CPE academic year (June – June), and Phase 2 the Professional Project.The two (2) fundamental elements above provide a "starting point" for understanding the context of the role the Recipient will perform in the CPE Resident Course Program.
Since the resulting award will be a cooperative agreement with substantial Government involvement, it is expected the Recipient will be in regular communication, working collaboratively with the Government to identify new and emerging areas of interest and targeted areas of special emphasis during performance under the cooperative agreement