The U. S. Army Research Office (ARO) in partnership with IARPA seeks research and development of innovative, energy-efficient, reliable computer architectures for the DoD and the Intelligence Community (IC) to implement large-scale data-analytic applications, as well as other classes of large problems.
The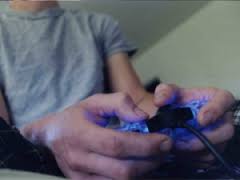 credit: Charity Digital News
primary focus of this program, Advanced Graphic Intelligence Logical computing Environment (AGILE), is the development of new system-level intelligent mechanisms for processing, moving, accessing, and storing large, unfiltered, time-varying data streams and structures that allow for the scalable and efficient execution of dynamic graph analytic workflows.
The overarching goal for the AGILE program is to create novel computer architectures and designs that overcome the challenges specified below.
The AGILE program will result in the delivery of Detailed Designs, whose performance has undergone rigorous and independent Testing and Evaluation.
---
---
---
---
Obtain Full Opportunity Text:
See Related Documents
Additional Information of Eligibility:
Eligible applicants under this BAA include institutions of higher education, nonprofit organizations, state and local governments, and for-profit organizations (i.e.
large and small businesses) for scientific research.
Other Government Agencies, Federally Funded Research and Development Centers, University Affiliated Research Centers (UARCs), Government-Owned, Contractor-Operated facilities, Government Military Academies, and any other similar type of organization that has a special relationship with the Government, that gives them access to privileged and/or proprietary information or access to Government equipment or real property, are not eligible to submit proposals under this BAA or participate as team members under proposals submitted by eligible entities.
An entity of which only a portion has been designated as a UARC may be eligible to submit a proposal or participate as a team member subject to an organizational conflict of interest review.
Foreign entities and/or individuals may participate but only as a part of a U. S. based team.
The prime contractor must be a U. S. company.
Foreign entities and individuals may participate as subcontractors or employees of a U. S. company however, all foreign participation must comply with any necessary Non- Disclosure Agreements, Security Regulations, Export Control Laws, and other governing statutes applicable under the circumstances.
Offerors are expected to ensure that the efforts of foreign participants do not either directly or indirectly compromise the laws of the United States, nor its security interests.
As such, both foreign and domestic Offerors should carefully consider the roles and responsibilities of foreign participants as they pursue teaming arrangements.
Full Opportunity Web Address:
https://apply07.grants.gov/apply/jsf/opportunity/synopsisAttachment.faces?oppId=336720
Contact:
Agency Email Description:
kevin.j.bassler.civ@army.mil
Agency Email:
Date Posted:
2021-11-29
Application Due Date:
Archive Date:
2022-02-17