Project Title:
National Register of Historic Places) (NRHP Inventory and Assessment of Buildings on Fort HoodResponses to this Request for Statements of Interest will be used to identify potential investigators for a project to be funded by Fort Hood which provides professional and technical support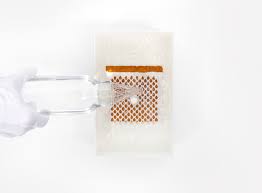 credit: Design Boom
for its Cultural Resource Programs in order to meet federal, state, and local regulatory mandates.
Approximately $125,000 is expected to be available to support this project.Background:Fort Hood was established in 1942 and through the years has supported many military readiness training missions.
Fort Hood and its adjacent lands are rich with a wide variety of cultural and archeological resources.
In order to meet cultural resource regulatory mandates, the Fort HoodInstallation requires assessments of approximately 229 buildings and structures that were constructed between 1953 and 1976 to be assessed in accordance with the National Historic Preservation Act to determine historic significance.Note:
Must be a non-federal partner and belong to one of the following CESU Units to be qualified and considered:
Gulf Coast, Desert Southwest, or Great Plains.Brief Description of Anticipated Work:In order to perform this work successfully, the cooperator must have capabilities to support on site goals and objectives at Fort Hood.
Recipient will be required to meet professional standards and qualifications as set forth in 36 CFR 61, the Secretary of the Interior's Standards and Guidelines for Archeology and Historic Preservation.
Prefer previous experience documenting twentieth century military architecture including World War II and Cold War-era facilities.Goals and ObjectivesEvaluate approximately 229 buildings and structures that are 45 years or older to complete an inventory of data required to determine historic significance and to prepare a technical report of findings that will support coordination with regulators to determine structures that may beeligible for the National Register of Historic Sites.
Period of Performance.
The period of performance will be 18 months from the date of award.Please send responses or direct questions to:Sandra JustmanGrants SpecialistUSACE Ft.
Worth DistrictSandra.justman@usace.army.milOffice:
(817) 886-1073andKathy MitchellProject ManagerUSACE Ft.
Worth DistrictKathy.s.mitchell@usace.army.milOffice:
(817) 886-1709Timeline for Review of Statements of Interest:
The RSOI is required to be posted for at least 30 days prior to the Government making a decision and requesting full proposals.
Responses due by 19 AUGUST 202 1.