The Public Affairs Section of the U. S. Mission to ASEAN of the U. S. Department of State announces an open competition for a cooperative agreement to develop and implement a Young Southeast Asian Leaders Initiative (YSEALI) Women's Leadership Academy, which will include one workshop (in-person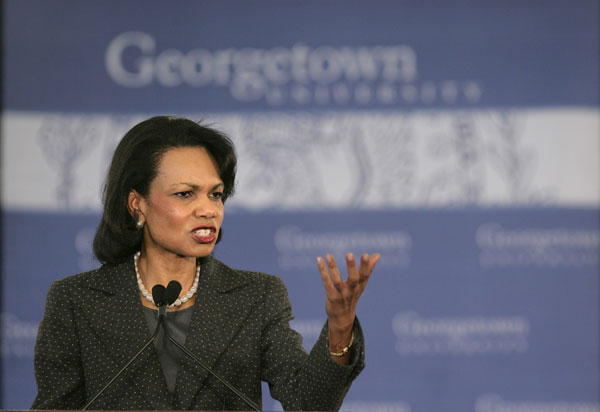 credit: From Wikimedia
or virtual, depending on COVID-19 conditions and regulations] and pre- and post-workshop virtual meetings.
Please note this award is subject to availability of funding.
Priority Region:
Brunei, Cambodia, Indonesia, Malaysia, Myanmar, Philippines, Laos, Singapore, Thailand, Vietnam, and Timor-Leste.
Program Objectives:
YSEALI (yseali.state.gov) is the U. S. government's signature initiative to engage emerging leaders in Southeast Asia.
The initiative aims to create a network of young Southeast Asian leaders who work across national borders to solve common problems.
Through a variety of programs and engagements, YSEALI seeks to build the leadership capabilities of youth in the region, strengthen ties between the United States and Southeast Asia, and nurture a community of leaders who work across borders to solve shared issues.
YSEALI is open to young leaders ages 18 to 35 who are both citizens and residents of the Association of Southeast Asian Nations (ASEAN) member countries (Brunei, Burma, Cambodia, Indonesia, Laos, Malaysia, the Philippines, Singapore, Thailand, and Vietnam) or Timor-Leste.
Responding to priorities from youth in the ASEAN region, YSEALI programs focus on four themes (Economic Growth and Entrepreneurship, Environmental Issues, Education and Civic Engagement).
YSEALI programming includes regional workshops held across Southeast Asia on strategic topics.
This U.S.-ASEAN Women's Leadership Academy for YSEALI on Advancing Equality in Climate Action & Resilience will promote civic engagement and environmental activism.
The Academy will also focus on the U. S. Mission to ASEAN's strategic goal(s) of enhancing people-to-people ties through engagement with young and emerging leaders while promoting equality of opportunity for women and girls, a key priority of both the U. S. Government and ASEAN.
The Academy, if COVID regulations permit, will include an in person four-day workshop with 55 female participants who work in environmental fields and focus on the climate crisis.
Participants, age 20 to 35, will represent all 10 ASEAN member states and Timor-Leste.
The Academy will also include additional virtual meetings and gatherings (before the workshop).
According to UN Women, many women are more vulnerable to the effects of climate change than men — primarily as they constitute the majority of the world's poor and are more dependent for their livelihood on natural resources that are threatened by climate change.
Furthermore, they face social, economic, and political barriers that limit their coping capacity.
Full application can be found here:
https://go.usa.gov/xJmk6