SCORE Services to Small Business - An Introduction
What services does SCORE provide to small business?

This short excerpt of an interview by Mark E Goodman with Ken Yancey, CEO of SCORE in April of 2010 discusses that SCORE provides both counseling and workshops. The large range of workshops are available both at local chapters and on line.

Find a SCORE Office Near You

Many of the SBA programs offering Small Business Grants, Loan Programs and Counseling Programs are offered through state agencies.
---
How The Government Can Help Your Small Business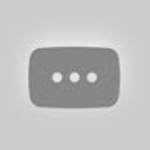 The Small Business Administration is largely responsible for providing indirect financial assistance to entrepreneurs and small business establishments. In most cases, the primary role of the SBA is to provide several financial assistance program to small business that have been specially designed to meet essential financing needs.
---
Featured Government Grant Resources
The Economic Development Administration has recently established the Public Works and Economic Adjustment Assistance Program in an effort to solicit applications from urban and rural communities to create initiatives that could potentially advance new ideas and innovative strategies in an effort to address constantly changing economic conditions.
---
---
The National Institute of Food and Agriculture has recently constituted the Higher Education Challenge Grants Program in an attempt to boost and enhance the quality of formal, postsecondary-level agricultural sciences education.
---