CCC"s Dairy Export Incentive Program
The major objective of the program is to develop export markets for dairy products where U.S.
products are not price competitive and thereby, make sales in targeted overseas markets for the purpose of market development or where competitor countries are making subsidized sales.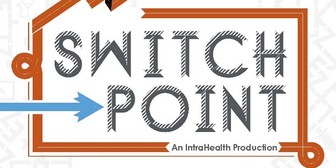 credit: SwitchPoint2014 Facebook Page
---
Agency -
Department of Agriculture
Established in 1862, the Department of Agriculture serves all Americans through anti-hunger efforts, stewardship of nearly 200 million acres of national forest and rangelands, and through product safety and conservation efforts. The USDA opens markets for American farmers and ranchers and provides food for needy people around the world.
---
Relevant Nonprofit Program Categories
---
Program Accomplishments
Not Applicable.
Uses and Use Restrictions
The Dairy Export Incentive Program helps exporters of US dairy products meet prevailing world prices for targeted dairy products and destinations.

Under the program, the US Department of Agriculture pays cash to exporters as bonuses, allowing them to sell certain US dairy products at prices lower than the exporter"s costs of acquiring them.
Eligibility Requirements
Applicant Eligibility
All sales under the DEIP are made by the private sector, not the U.S.

government.

An invitation for offers issued by USDA may be one of two types: those inviting exporters to submit a competitive offer for a bonus, and those inviting exporters to apply for an announced bonus.

Once an invitation for offers is issued, it is up to agricultural exporters to contact prospective buyers in eligible countries and negotiate a sales contract covering price, quantity, quality, delivery, and other terms.

The sale may be contingent on USDA s approval of a bonus.

Each prospective exporter submits an offer to USDA requesting a bonus that would allow the sale to take place at the agreed price.

Under an invitation for competitive offers, USDA reviews all bids for the competitiveness of the bonus value requested and compares the bids with offers from other U.S.

exporters and with sales of competitor countries.

Under an announced bonus, compliant offers meeting all program requirements are accepted on a first-come, first-served basis.

USDA has the right to reject any or all bids.

Once USDA accepts a bid, the exporter and USDA s Commodity Credit Corporation (CCC) enter into an agreement.

USDA notifies exporters submitting offers of the acceptance or rejection of their offers by 10 a.m.

Eastern U.S.

time the next business day after the date the offers were submitted for consideration.

USDA also makes the information available in a program announcement on the FAS Web site.
Beneficiary Eligibility
Who Benefits
The DEIP, administered by USDA s Foreign Agricultural Service (FAS), helps U.S. agricultural producers, processors, and exporters gain access to foreign markets.

Eligible Products
Commodities eligible under DEIP initiatives are milk powder, butterfat, and various cheeses.

Participation
An exporter interested in participating in the DEIP must provide specific information.
Credentials/Documentation
No Credentials or documentation are required. This program is excluded from coverage under OMB Circular No. A-87.
Aplication and Award Process
Preapplication Coordination
Preapplication coordination is not applicable.

Environmental impact information is not required for this program.

This program is excluded from coverage under E.O.

12372.
Application Procedures
This program is excluded from coverage under OMB Circular No. A-102. This program is excluded from coverage under OMB Circular No. A-110.
Award Procedures
Receiving the Bonus: The bonus is paid to the U.S. exporter in cash. The CCC determines the bonus payment by multiplying the bonus specified in the agreement by the net quantity of the commodity exported. Once an exporter furnishes USDA with evidence that the specified commodity has been exported to the target destination under the terms of the agreement, the exporter can request payment of the bonus.
Deadlines
Not Applicable.
Authorization
Food, Agriculture, Conservation and Trade Act of 1990; the Uruguay Round Agreemtns Act of 1995; and the Federal Agriculture Improvement and Reform Act of 1996., Title 7, Part CFR, Section 1494.
Range of Approval/Disapproval Time
Not Applicable.
Appeals
Not Applicable.
Renewals
Not Applicable.
Assistance Considerations
Formula and Matching Requirements
This program has no statutory formula.
Matching requirements are not applicable to this program.
MOE requirements are not applicable to this program.
Length and Time Phasing of Assistance
The DEIP Program is based on Program Annoucements and they expire at the end of the fiscal year or when the quantity announced has been exchausted which ever comes first. See the following for information on how assistance is awarded/released: The bonus is in the form of a cashiers check paid by our Kansas City Commodity office.
Post Assistance Requirements
Reports
Not Applicable.
Audits
Not Applicable.
Records
Export Documentation.
Financial Information
Account Identification
12-4336-0-3-999.
Obigations
(Direct Payments for Specified Use) FY 12 $0; FY 13 est $3,000,000; and FY 14 est $0
Range and Average of Financial Assistance
No Data Available.
Regulations, Guidelines, and Literature
Not Applicable.
Information Contacts
Regional or Local Office
None.
Headquarters Office
Daniele D. Swain 1400 Independence Avenue, SW, Washington, District of Columbia 20250 Email: daniele.swain@fas.usda.gov Phone: 2027203277 Fax: 2027202949
Criteria for Selecting Proposals
Not Applicable.