International Labor Programs
The Bureau of International Labor Affairs (ILAB) leads the U.S.
Department of Labor s efforts to ensure that workers around the world are treated fairly and are able to share in the benefits of the global economy.
ILAB s mission is to use all available international channels to improve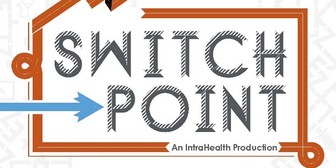 credit: SwitchPoint2014 Facebook Page
working conditions, raise living standards, protect workers ability to exercise their rights, and address the workplace exploitation of children and other vulnerable populations.
---
Agency -
Department of Labor
The Department of Labor fosters and promotes the welfare of job seekers, wage earners and retirees by improving their working conditions, advancing their opportunities, protecting their retirement and health benefits and generally protecting worker rights and monitoring national economic measures.
---
Relevant Nonprofit Program Categories
---
Program Accomplishments
Not Applicable.
Uses and Use Restrictions
That funds available to the Bureau of International Labor Affairs may be used to administer or operate international labor activities, bilateral and multilateral technical assistance, and microfinance programs, by or through contracts, grants, subgrants and other arrangements, including programs to combat exploitative child labor internationally and model programs that address worker rights issues through technical assistance in countries with which the United States has free trade agreements or trade preference programs.

100% of funds are for discretionary activities.
Eligibility Requirements
Applicant Eligibility
See www.grants.gov.
Beneficiary Eligibility
See www.grants.gov.
Credentials/Documentation
No Credentials or documentation are required. This program is excluded from coverage under OMB Circular No. A-87.
Aplication and Award Process
Preapplication Coordination
Preapplication coordination is required.

Environmental impact information is not required for this program.

This program is excluded from coverage under E.O.

12372.
Application Procedures
This program is excluded from coverage under OMB Circular No. A-102. OMB Circular No. A-110 applies to this program.
Award Procedures
Procedures for each project are specified in the applicable request for proposals. Generally, the procedure is as follows: A technical review panel composed of federal staff and peer reviewers evaluates eligible submitted applications. The panel prepares a report for the Grant Officer identifying the strengths and weaknesses of each application and the cumulative rating. Selections are made based on the best rated proposals, as well as other factors as cited in the SGA. Once selections are made by the Grant Officer, an Award Notification is sent to awardees. If an application is rejected, a letter is sent to the applicant as notification that they were not selected as a recipient.
Deadlines
Not Applicable.
Authorization
Consolidated Appropriations Act, 2014, Public Law 113-76.
Range of Approval/Disapproval Time
From 90 to 120 days.
Appeals
See www.grants.gov.
Renewals
Not Applicable.
Assistance Considerations
Formula and Matching Requirements
This program has no statutory formula.
This program has no matching requirements. Cost sharing or matching funds (including in-kind contributions) are not required; however, USDOL welcomes applications that include cost share or matching funds.
This program does not have MOE requirements.
Length and Time Phasing of Assistance
Projects generally run from 3 to 4 years. See the following for information on how assistance is awarded/released: Funds are made available through the Payment Management System operated by the Department of Health and Human Services. Funds may be drawn down as expenses are incurred or for immediate needs.
Post Assistance Requirements
Reports
See www.grants.gov.

See www.grants.gov.

See www.grants.gov.

No expenditure reports are required.

See www.grants.gov.
Audits
In accordance with the provisions of OMB Circular No. A-133 (Revised, June 27, 2003), "Audits of States, Local Governments, and Non-Profit Organizations," nonfederal entities that expend financial assistance of $500,000 or more in Federal awards will have a single or a program-specific audit conducted for that year. Nonfederal entities that expend less than $500,000 a year in Federal awards are exempt from Federal audit requirements for that year, except as noted in Circular No. A-133.
Records
No Data Available.
Financial Information
Account Identification
16-0165-0-1-505.
Obigations
(Project Grants (Cooperative Agreements or Contracts)) FY 13 Not Seperately Identifiable; FY 14 Not Seperately Identifiable; and FY 15 Not Seperately Identifiable
Range and Average of Financial Assistance
No Data Available.
Regulations, Guidelines, and Literature
Not Applicable.
Information Contacts
Regional or Local Office
None.
Headquarters Office
Bruce Yoon 200 Constitution Ave. NW, Washington, District of Columbia 20210 Email: yoon.bruce@dol.gov Phone: 202-693=4876
Criteria for Selecting Proposals
See www.grants.gov.