National Leadership Grants
To enhance the quality of library and museum services nationwide and to provide coordination between libraries and museums.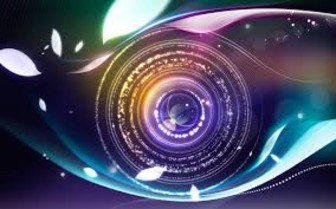 credit: Wired
Related ProgramsExamples of Funded Projects
National Leadership Grants enable libraries and museums to help all individuals attain the knowledge, skills, attitudes, behaviors, and resources that enhance their engagement in community, work, family, and society.

Projects should enable libraries and museums to address current problems in creative ways, develop and test innovative solutions, and expand the boundaries within which cultural heritage institutions operate.

The results of these projects will help equip tomorrow's libraries and museums to better meet the needs of a Nation of Learners.

Successful proposals will show evidence that they will have national impact and generate results--whether new tools, research, models, services, practices, or alliances--that can be widely adapted or replicated to extend the benefit of federal support.

Proposals will reflect an understanding of current issues and needs, showing the potential for far-reaching impact throughout the museum and library communities.

Projects will provide creative solutions to issues of national importance and provide leadership for other organizations.
---
Agency -
Institute of Museum and Library Services
The Institute of Museum and Library Services is the primary source of Federal support for the nation's 122,000 libraries and 17,500 museums. The Institute serves as a leader in providing services to enhance learning, sustain cultural heritage and increase civic participation.
---
Program Accomplishments
For FY 07, the National Leadership Grants program for libraries made 27 awards, including 6 planning grants, and the program for museums made 19 awards, including 4 planning grants.
Uses and Use Restrictions
The Institute restored the research component to its Library-Museum Community Collaboration category.

Collaboration grants provide opportunities for libraries and museums to partner with each other and with a host of other community organizations, including public broadcasters, schools, universities, cultural and performing arts organizations, and health and social service providers.

A partnership of at least one eligible library entity and one eligible museum entity is required.

This category supports projects that address community civic and educational needs; increase the organizations' capacity to serve as effective venues and resources for learning; use technology in innovative ways to serve audiences more effectively; conduct collaborative research; or advance knowledge and best practices through collaborative digital projects.

The Building Digital Resources category, renamed Advancing Digital Resources, supports the creation, use, preservation, and presentation of significant digital resources as well as the development of tools to manage digital assets incorporating new technologies or new technology practice.

Projects should enhance learning and innovation by ensuring that the digital assets promote individual and community access to museum and library resources.

This category encourages explorations of all types of digital resources, from use of resources on the Web to digital content through video, audio, or television.

IMLS will support projects that digitize, preserve, and aggregate digital content from libraries, museums, and/or archives on a large-scale, statewide, or thematic basis; develop and disseminate new tools to enable libraries and museums to effectively manage, preserve, present, and/or use digital resources; increase community access to institutional resources through innovative approaches and/or improved practice; increase community access to institutional resources by improving practice in use, dissemination, and support of existing technology-based tools; develop or advance participation in museum and/or library communities using social technologies in new ways; or develop new approaches or tools for digital curation.

The Research and Demonstration category has been split into two separate categories.

Research grants support projects that have the potential to improve museum and library practice, resource use, programs, and services.

Both basic and applied research projects are encouraged.

Research proposals should pose a question and explain through the plan of work how the question will be investigated, how the data will be gathered and analyzed, and how the results will be evaluated and disseminated.

Additionally, methodologies must be replicable and results valid and predictable.

Successful proposals will place the proposed work within the context of current research.

Applied research may include testing in a real-world environment, but must be carried out through investigative methodology.

Results of research must be generalizable and of broad benefit to the library or museum field.

Research conducted by a collaboration between a library and a museum should be submitted under the Library-Museum Collaboration Grants category.

This category supports projects that evaluate the impact of library or museum services; investigates how learning takes place in museums and libraries and how use of library and/or museum resources enhances learning; investigates how to improve the quality, effectiveness, or efficiency of library or museum management, programs, or services; investigates ways to enhance the archiving, preservation, management, discovery, and use of digital assets and resources; or investigates or conducts research to add new knowledge or make improvements on the conservation and preservation of collections.

Demonstration projects use available knowledge to address key needs and challenges facing libraries and museums, transforming thatknowledgeinto formalpractice.

Projects applying under this category should produce a replicable model usable by other institutions for improving practice.

The new category supports projects that: demonstrate and/or test new practices in museum and/or library operations; demonstrate how museums and/or libraries serve their communities by fostering public value, and how they implement systemic changes in the field; establish and/or test standards and tools for innovative learning; or demonstrate and/or test an expansion of preservation or conservation practices.

Across all categories, IMLS particularly encourages projects that meet community needs through innovative collaborations between museums and libraries and with other organizations as appropriate.

Partnerships between libraries and museums are particularly encouraged under this program.

In addition, collaborative planning grants of $40,000 are available to enable project teams from more than one institution to work together to plan a collaborative project in any of the four categories.

The lead applicant must be an eligible library or museum entity.

Applicants in this category are expected to have a basic framework (concept, team, work plan) that has the potential for national leadership.

The planning grant will support the activities required to develop the idea fully.

Planning grants should result in such products as plans, prototypes, or proofs of concept, which could lead to a National Leadership Grant implementation project.

Applicants must have at least one formal partner.

Applicants may submit a planning grant application under any of the National Leadership Grant categories listed above.

Funds may support the full range of planning activities, including salaries, consultant fees, travel, convenings, services, and materials and supplies.

The receipt of a collaborative planning grant neither guarantees nor implies continued support beyond the completion of the planning grant.
Eligibility Requirements
Applicant Eligibility
LIBRARIES: All types of libraries, except federal and for-profit libraries, may apply.

Eligible libraries include public, school, academic, special, private (not-for-profit), archives, library agencies, library consortia, and library associations.

Also eligible are research libraries and archives that give the public access to services and materials suitable for scholarly research not otherwise available and that are not part of a university or college.

Digital libraries that make library materials publicly available and provide services including selection, organization, description, reference, and preservation under the supervision of at least one permanent professional staff librarian are eligible to apply.

Institutions of higher education, including public and not-for-profit universities and colleges, also are eligible.

An academic unit, such as a graduate school of library and information science, may apply as part of an institution of higher education.

Library applicants may apply individually or as partners.

MUSEUMS: All types of museums, large and small, are eligible for funding.

Eligible museums include aquariums, arboretums and botanical gardens, art museums, youth museums, general museums, historic houses and sites, history museums, nature centers, natural history and anthropology museums, planetariums, science and technology centers, specialized museums, and zoological parks.

Federally operated and for-profit museums may not apply for IMLS funds.
Beneficiary Eligibility
Libraries, archives, and museums will benefit.
Credentials/Documentation
Costs will be determined in accordance with OMB Circular No. A-87 for state and local governments. OMB Circular No. A-21 for educational institutions and other nonprofit organizations also applies.
Aplication and Award Process
Preapplication Coordination
The standard application forms as furnished by the Institute of Museum and Library Services and required by OMB Circular No.

A-102 must be used for this program.

This program is excluded from coverage under E.O.

12372.
Application Procedures
As part of the president's E-government initiative, the federal government developed Grants.gov, a single Web site for organizations to electronically find and apply for competitive grant opportunities from all 26 of the federal grant-making agencies. Beginning with the 2008 grant cycle, the Institute required all applicants to apply online through Grants.gov. Applicants who are unable to use Grants.gov should contact an IMLS program officer. The Institute no longer accepts mailed paper applications. For more information on the process of applying through Grants.gov, visit www.grants.gov/GetStarted.
Award Procedures
Proposals are reviewed by field and/or panel reviewers, staff, and the director.
Deadlines
February 1.
Authorization
Museum and Library Services Act, codified at 20 U.S.C. Section 9101 et seq.
Range of Approval/Disapproval Time
Approximately eight months.
Appeals
Appeals may be made in writing to the director of the Institute of Museum and Library Services.
Renewals
The Institute of Museum and Library Services may extend particular grants at the discretion of the director.
Assistance Considerations
Formula and Matching Requirements
Projects requesting $250,000 or more must be matched one-to-one. This requirement is waived for research projects. Cost sharing of at least one-third is encouraged for projects requesting less than $250,000 and for research projects. Demonstration projects are subject to nonresearch matching provisions.
Length and Time Phasing of Assistance
Projects may be carried out for a period of up to 36 months from the project start date.
Post Assistance Requirements
Reports
The Institute of Museum and Library Services requires interim and final financial and narrative reports.
Audits
In accordance with the provisions of OMB Circular No. A-133 (Revised, June 27, 2003), "Audits of States, Local Governments, and Nonprofit Organizations," nonfederal entities that expend financial assistance of $500,000 or more in federal awards will have a single or a program-specific audit conducted for that year. Nonfederal entities that expend less than $500,000 a year in federal awards are exempt from federal audit requirements for that year, except as noted in Circular No. A-133.
Records
Recipients will be required to maintain standard financial statements.
Financial Information
Account Identification
59-0300-0-1-503.
Obigations
(Grants) FY 07 $20,295,000; FY 08 est $19,941,000; FY 09 est $20,925,000.
Range and Average of Financial Assistance
Between $50,000 to $1,000,000.
Regulations, Guidelines, and Literature
See the IMLS Web site at www.imls.gov for the latest program data.
Information Contacts
Regional or Local Office
None.
Headquarters Office
Institute of Museum and Library Services, 1800 M Street, NW, Ninth Floor, Washington, DC 20036-5802. Library contacts: Rachel Frick, Senior Program Officer (Advancing Digital Resources, Research, Demonstration, Collaborative Planning Grants), Telephone: (202) 653-4667, E-mail: rfrick@imls.gov; Susan Malbin (Library-Museum Community Collaboration Grants, Collaborative Planning Grants), Telephone: (202) 653-4768, E-mail: smalbin@imls.gov. Museum contact: Dan Lukash, Telephone: (202) 653-4644, E-mail: dlukash@imls.gov.
Criteria for Selecting Proposals
See guidelines.