Maternal and Child Health Federal Consolidated Programs
To carry out special maternal and child health (MCH) projects of regional and national significance; to conduct training and research; to conduct genetic disease testing, counseling, and information development and dissemination programs; for grants relating to hemophilia without regard to age; and for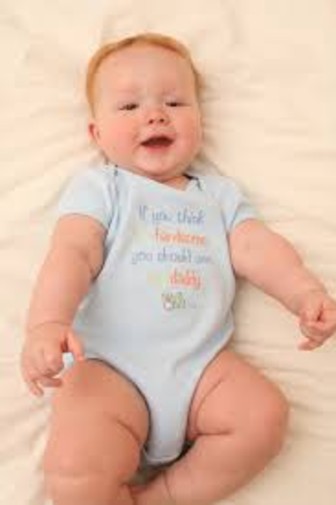 credit: Wikimedia Commons
the screening of newborns for sickle cell anemia, and other genetic disorders.

These grants are funded with a set-aside from the MCH Block grant program.

SPRANS grants are funded with 15 percent of the Block Grant appropriation of up to $600 million.

When the appropriation exceeds $600 million, 12.75 percent of the amount over $600 million is set aside for the Community Integrated Service Systems grants.

15 percent of the balance remaining over $600 million is also for SPRANS.

The CISS program is to develop and expand the following: (1) Home visitation; (2) increased participation of obstetricians and pediatricians; (3) integrated service delivery systems; (4) maternal and child health centers for women and infants, under the direction of a not-for-profit hospital; (5) services for rural populations; and (6) community-based services for children with special health care needs in order to enhance or develop an integrated services system.

Funds are appropriated for the development of family to family health information centers as such: $3,000,000 for FY 07; $4,000,000 for FY 08; and $5,000,000 for FY 09.

Family to Family health information centers assist families with children with disabilities or special health care needs to make informed choices about health care in order to promote good treatment decisions, cost effectiveness, and improved health outcomes for such families.

In FY 2008 Congress first funded the Combating Autism Act program, which is for early detection, education and intervention activities on autism and other developmental disorders.
Related ProgramsExamples of Funded Projects
(1) Health Professional Training Projects; (2) Schools of Public Health; (3) Maternal and Child Health Research; (4) Genetic Screening, Testing and Counseling; (5) Hemophilia Diagnosis and Treatment Centers; (6) Child and Adolescent Health Services Demonstration Projects; (7) Healthy Tomorrows Community Based Partnerships; (8) Community Integrated Service Systems (CISS) to develop comprehensive community based systems to services; and (9) Family to Family Health Information Centers.
---
Agency -
Department of Health and Human Services
The Department of Health and Human Services is the Federal government's principal agency for protecting the health of all Americans and providing essential human services, especially to those who are least able to help themselves.
Office - Associate Administrator for Maternal and Child Health, Health Resources and Services Administration, Department of Health and Human Services, Room 18-05, 5600 Fishers Lane, Rockville, MD 20857.

Telephone: (301) 443-2170.
---
Relevant Nonprofit Program Categories
---
Program Accomplishments
In FY 07, 560 projects were funded. A wide variety of services were provided to thousands of mothers and children, including counseling, diagnostic, therapeutic, and other secondary and tertiary level services. In FY 08, and estimated 627 projects will be funded, including new projects for the Combating Autism Act. In FY 09, it is estimated that 541 projects will be funded for all the activities supported under this CFDA.
Uses and Use Restrictions
Training grants are made to institutions of higher learning for training personnel for health care and related services for mothers and children.

Research grants are for the purpose of research activities which show promise of a substantial contribution to the advancement of maternal and child health services.

Genetic grants are for genetic disease testing, counseling and information development and dissemination.

Hemophilia grants are for the support of centers which provide hemophilia diagnostic and treatment services.

Other special project grants are designed to support activities of a demonstration nature which are designed to improve services for mothers and children.
Eligibility Requirements
Applicant Eligibility
Training grants may be made to public or private nonprofit institutions of higher learning.

Research grants may be made to public or private nonprofit institutions of higher learning and public or private nonprofit private agencies and organizations engaged in research or in Maternal and Child Health (MCH) or Children with Special Health Care Needs (CSHCN) programs.

Any public or private entity is eligible for hemophilia and genetics grants and other special project grants, including CISS.

Family to Family Health Information Centers are to be developed in the 50 States and the District of Columbia.
Beneficiary Eligibility
For training grants: (1) Trainees in the health professions related to MCH; and (2) mothers and children who receive services through training programs. For research grants: public or private nonprofit agencies and organizations engaged in research in MCH or CSHCN programs. For hemophilia, genetics, and special projects: (1) Public or private agencies, organizations and institutions; and (2) mothers and children, and persons with hemophilia (any age), who receive services through the programs.
Credentials/Documentation
Applicants should review the individual HRSA Guidance documents issued under this CFDA program for any required proof or certifications which must be submitted prior to or simultaneous with submission of an application package.
Aplication and Award Process
Preapplication Coordination
This program is excluded from coverage under E.O.

12372.
Application Procedures
Grant applications and required forms for this program can be obtained from Grants.gov. Please visit the Grants.gov Web site at www.grants.gov to both find and apply for all Federal grant opportunities. All qualified applications will be forwarded to an objective review committee which will make funding recommendations to the Associate Administrator for the Bureau of Maternal and Child Health. The Associate Administrator has the authority to make final selections for awards.
Award Procedures
Project applications are reviewed by committees composed of staff of DHHS and/or nongovernmental experts. Applications are reviewed based on their merit and are ranked according to the priority score the committees have assigned. Final decisions regarding funding are made by the Associate Administrator for Maternal and Child Health.
Deadlines
www.hrsa.gov .
Authorization
Social Security Act, Title V, Section 502(a)(1) and (b)(1) and 501(c)(1), as amended; 42 U.S.C. 702.; and Section 399BB of the Public Health service Act.
Range of Approval/Disapproval Time
From 3 to 6 months.
Appeals
None.
Renewals
After initial award, projects may be renewed annually up to the limit of the project period upon the submission and approval of a satisfactory continuation application.
Assistance Considerations
Formula and Matching Requirements
This program has no statutory formula or matching requirements except for the Healthy Tomorrows Partnership for Children Program which has a 1:2 (Federal: Non-Federal) for years 2-5 of the project.
Length and Time Phasing of Assistance
Awards are made on an annual basis for the duration of the grant period, and payments are made through an Electronic Transfer System or Cash Demand System.
Post Assistance Requirements
Reports
Annual program reports, annual financial status reports, annual program service reports and special reports as required.
Audits
In accordance with the provisions of OMB Circular No. A-133 (Revised, June 27, 2003), "Audits of States, Local Governments, and Non-Profit Organizations," nonfederal entities that expend financial assistance of $500,000 or more in Federal awards will have a single or a program-specific audit conducted for that year. Nonfederal entities that expend less than $500,000 a year in Federal awards are exempt from Federal audit requirements for that year, except as noted in Circular No. A-133.
Records
All records must be maintained until expiration of 3 years from the date of submission of the final expenditure report. If questions remain following the 3-uear period, such as those raised as a result of an audit or an on-going enforcement action, recipients must retain records until the matter is completely resolved.
Financial Information
Account Identification
75-0350-0-1-550.
Obigations
(Grants) FY 07 $ 115,365,070; FY 08 est $ 131,062,404; and FY 09 est $128,601,411.
Range and Average of Financial Assistance
$1 to $1,762,500; $207,865.
Regulations, Guidelines, and Literature
This program is subject to the provisions of 45 CFR Part 92 for State, local and tribal governments and 45 CFR Part 74 for institutions of higher education, hospitals, other nonprofit organizations and commercial organizations, as applicable.
Information Contacts
Regional or Local Office
Associate Administrator for Maternal and Child Health, Health Resources and Services Administration, Department of Health and Human Services, Room 18-05, 5600 Fishers Lane, Rockville, MD 20857. Telephone: (301) 443-2170.
Headquarters Office
Grants Management Office: Rick Goodman, Director, Division of Grants Management Operations, Health Resources and Services Administration, Department of Health and Human Services, 5600 Fishers Lane, Room 11A-16. Health Services Branch: 301-443-2385; Research and Training Branch: 301-443-3099; Government and Special Focus Branch: 301-443-3288.
Criteria for Selecting Proposals
General criteria are described in Program Regulations 45 CFR 51, and specific criteria are included in the program guidance materials provided with application kits. Contact Central Office for details.