State Health Insurance Assistance Program
To provide information, counseling, and assistance relating to obtaining adequate and appropriate health insurance coverage to individuals eligible to receive benefits under the Medicare program.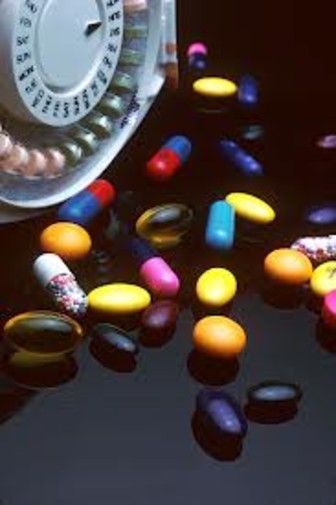 credit: Wikimedia Commons


Related Programs93.071 Medicare Enrollment Assistance Program; 93.626 Affordable Care Act State Health Insurance Assistance Program (SHIP) and Aging and Disability Resource Center (ADRC) Options Counseling for Medicare-Medicaid Individuals in States with Approved Financial Alignment Models; 93.779 Centers for Medicare and Medicaid Services (CMS) Research, Demonstrations and Evaluations
---
Agency -
Department of Health and Human Services
The Department of Health and Human Services is the Federal government's principal agency for protecting the health of all Americans and providing essential human services, especially to those who are least able to help themselves.
Office - None.

Rebecca Kinney
Rebecca.Kinney@acl.hhs.gov
202-357-3520.
---
Relevant Nonprofit Program Categories
---
Program Accomplishments
Not Applicable.
Uses and Use Restrictions
A State shall submit a plan for a State-wide SHIP program.

Such program shall -
A) Establish or improve upon a health insurance information, counseling, and assistance program that provides counseling and assistance to eligible individuals in need of health insurance information, including:
i) Information that may assist individuals in obtaining benefits and filing claims under titles XVIII and XIX of the Social Security Act;
ii) Policy comparison information for Medicare supplemental policies (as described in section 1882(g)(1) of the Social Security Act) and information that may assist individuals in filing claims under Medicare supplemental policies;
iii) Information regarding long-term care insurance; and
iv) Information regarding other types of health insurance benefits that the Secretary determines to be appropriate;
B) In conjunction with the health insurance information, counseling, and assistance program described in subparagraph (A), establish a system of referral to appropriate Federal or State departments or agencies for assistance with problems related to health insurance coverage (including legal problems), as determined by the Secretary;
C) Provide for a sufficient number of staff positions (including volunteer positions) necessary to provide the services of the health insurance information, counseling, and assistance program;
D) Provide assurances that staff members (including volunteer staff members) of the health insurance information, counseling, and assistance program have no conflict of interest in providing the counseling described in subparagraph (A);
E) Provide for the collection and dissemination of timely and accurate health care information to staff members;
F) Provide for training programs for staff members (including volunteer staff members);
G) Provide for the coordination of the exchange of health insurance information between the staff of departments and agencies of the State government and the staff of the health insurance information, counseling, and assistance program;
H) Make recommendations concerning consumer issues and complaints related to the provision of health care to agencies and departments of the State government and the Federal Government responsible for providing or regulating health insurance;
I) Establish an outreach program to provide the health insurance information and counseling described in subparagraph (A) and the referrals described in subparagraph (B) to eligible individuals; and
J) Demonstrate to the satisfaction of the Secretary, an ability to provide the counseling and assistance required under this section.

Funds may not be used for construction and/or renovation of buildings, basic research (e.g.

scientific or medical experiments), continuation of existing projects without expansion of existing services, and pre-award costs.

For any available grant funds in excess of $10,000,000, distribution of grants will be at the discretion of ACL, and will be made according to the criteria communicated to the States via grant solicitation.
Eligibility Requirements
Applicant Eligibility
Grants or cooperative agreements may be made to States and U.S.

Territories with approved State regulatory programs under section 1882 of the Social Security Act.
Beneficiary Eligibility
Individuals eligible for Medicare benefits, including Part D drug benefits, and older persons eligible for benefits and services provided under Medicare, their families, and caregivers.
Credentials/Documentation
Applicants must submit a signed commitment from the State to carry out the health insurance information, counseling, and assistance program as described in the funding announcement.
Applicants should present written evidence of other agencies willingness to cooperate when the project involves collaborative efforts of the utilization of non-ACL facilities or services. OMB Circular No. A-87 applies to this program.
Aplication and Award Process
Preapplication Coordination
Preapplication coordination is not applicable.

Environmental impact information is not required for this program.

This program is excluded from coverage under E.O.

12372.
Application Procedures
OMB Circular No. A-102 applies to this program. OMB Circular No. A-110 applies to this program.
Award Procedures
Application forms are submitted through a centralized depository and received by the awarding agency Administration for Community Living. Applicants generally apply under a program announcement indicating all the necessary application procedures to be followed.
Deadlines
Not Applicable.
Authorization
Consolidated Appropriations Act of 2014 (Public Law 113-76)
Section 4360 of Public Law 101-508 (42 USC 1995b-4)
42 CFR Ch. IV Subpart E - Beneficiary Counseling and Assistance Grants
, Public Law 113-76.
Range of Approval/Disapproval Time
From 60 to 90 days.
Appeals
No formal appeals procedures. If an application is disapproved, the reasons for the disapproval will be fully stated. In the case of solicited proposals, extensions may be allowed to prepare revisions which clarify various aspects of projects.
Renewals
If a grant/cooperative agreement application is recommended for approval for 2 or more years, the awarded may be requested to annually submit a formal request for continuation accompanied by progress report which will be evaluated prior to a recommendation of continuation.
Assistance Considerations
Formula and Matching Requirements
Statutory Formula: Title 42 CFR, Chapter IV, Subpart E, Public Law 403.505.
This program has no matching requirements.
This program does not have MOE requirements.
Length and Time Phasing of Assistance
Grants/cooperative agreements are generally funded on a 12 month basis, with support beyond the first year contingent upon acceptable evidence of satisfactory progress, continuing program relevance, and availability of funds. Method of awarding/releasing funds: Payment Management System. Method of awarding/releasing assistance: by letter of credit.
Post Assistance Requirements
Reports
The reporting cycle will be reflected in the Notice of Award.

The ACL program progress report is due semi-annually from the start date of the award and is due within 30 days of the reporting period end date.

The suggested content and format for these reports will be available to the grantees during post award administration.



A State that receives a SHIP grant shall, not later than 180 days after receiving such grant, and annually thereafter during the period of the grant, issue a report to the Secretary that includes information concerning -
1) The number of individuals served by the SHIP of such State;
2) An estimate of the amount of funds saved by the State, and by eligible individuals in the State, in the implementation of such program; and
3) The problems that eligible individuals in such State encounter in procuring adequate and appropriate health care coverage.

Grantees are required to submit quarterly cash transaction reports (SF-425) to the Division of Payment Management.

Semi-annual progress reports will be required.

SF-425 Federal financial report will be required to report on expenditures.

A final report will be due 90 days after the project period has ended.

Interim reports for each budget period will be due as denoted in the award terms and conditions.

Grantees will be expected to develop a quality assurance plan including performance indicators and a process for ongoing performance monitoring.
Audits
In accordance with the provisions of OMB Circular No. A-133 (Revised, June 27, 2003), "Audits of States, Local Governments, and Non-Profit Organizations," nonfederal entities that expend financial assistance of $500,000 or more in Federal awards will have a single or a program-specific audit conducted for that year. Nonfederal entities that expend less than $500,000 a year in Federal awards are exempt from Federal audit requirements for that year, except as noted in Circular No. A-133.
Records
Proper accounting records, identifiable by project number and including all receipts and expenditures, must be maintained for 3 years from the submission date of the final FFR document. Subsequent to audit, they must be maintained until all questions are resolved.
Financial Information
Account Identification
75-0142-0-1-506.
Obigations
(Cooperative Agreements) FY 13 Not Available; FY 14 est $43,905,411; and FY 15 Estimate Not Available - The SHIP program was formerly funded under CFDA 93.779 and migrated to the Administration for Community Living FY14.
Range and Average of Financial Assistance
FY14: 54 awards that range from $41,990 to $5,167,000.
Regulations, Guidelines, and Literature
All grantees must comply with statutory requirements and policies outlined in the Health and Human Grants Policy statement.


Information Contacts
Regional or Local Office
None. Rebecca Kinney
Rebecca.Kinney@acl.hhs.gov
202-357-3520.
Headquarters Office
Rebecca Kinney One Massachusetts Ave.,
, Washington, District of Columbia 20001 Email: Rebecca.Kinney@acl.hhs.gov Phone: 202-357-3520
Criteria for Selecting Proposals
The review process for grants/cooperative agreements consists of initially screening applications for completeness and relevancy to ACL priority areas. If the application is not relevant to ACL priority areas, it will be returned to the applicant. If accepted as submitted it will be reviewed and evaluated. The review will be conducted by a panel of not less than three experts. ACL Project officer or designee will coordinate the panel s review , but will not vote. This individual or supervisor will also prepare the panel s recommendation to the ACL Administrator. The panel s recommendations will contain numerical ratings, rankings of applications, and a written assessment of each application. The recommendations will be based on published criteria as stated in the program announcement. The review process is also stated in the program announcement.