Child Abuse and Neglect Discretionary Activities
To improve the national, State, community and family activities for the prevention, assessment, identification, and treatment of child abuse and neglect through research, demonstration, service improvement, evaluation of best practices, dissemination of information, and technical assistance.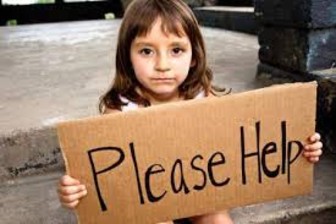 credit: Press Tv
Related ProgramsExamples of Funded Projects
National Resource Center for Community Based Child Abuse Prevention Programs; National Resource Center on Child Protective Services; Systems of Care grants to improve child welfare outcomes; Replications of Demonstrated Effective Practices in the Prevention of Child Abuse and Neglect; Longitudinal Research on Child Abuse and Neglect.
---
Agency -
Department of Health and Human Services
The Department of Health and Human Services is the Federal government's principal agency for protecting the health of all Americans and providing essential human services, especially to those who are least able to help themselves.
---
Relevant Nonprofit Program Categories
---
Program Accomplishments
48 grants were awarded in Fiscal Year 2007 and 66 grants are anticipated for Fiscal Year 2008 and an estimated 53 grants in FY 09.
Uses and Use Restrictions
Grants or Contracts are provided for: (1) Technical assistance to public and private nonprofit agencies; (2)research and service demonstration projects to identify, assess, prevent, and treat child abuse and neglect; (3) research into the incidence, consequences, and prevalence of child abuse and neglect; and (4) for the dissemination of information on the incidence, causes, prevention and treatment of child abuse and neglect.
Eligibility Requirements
Applicant Eligibility
Grants: States, local governments, tribes, public agencies or private agencies or organizations (or combinations of such agencies or organizations)engaged in activities related to the prevention, identification, and treatment of child abuse and neglect.

Contracts: Public and private agencies.
Beneficiary Eligibility
Abused and neglected children and their families.
Credentials/Documentation
Nonprofit agencies must submit proof of nonprofit status. Applicable costs and administrative procedures will be determined in accordance with Parts 74 and 92 of Title 45 of the Code of Federal Regulations.
Aplication and Award Process
Preapplication Coordination
Standard application forms as furnished by DHHS must be used for this program.

This program is eligible for coverage under E.O.

12372, "Intergovernmental Review of Federal Programs." An applicant should consult the office or official designated as the single point of contact in his or her State for more information on the process the State requires to be followed in applying for assistance, if the State has selected the program for review.
Application Procedures
Announcement of availability of funds is published on grants.gov and the ACF web-site, www.acf.hhs.gov/grants/open. Eligible applicants submit applications by specified deadlines.
Award Procedures
Grant applications are reviewed by a panel of nonfederal professionals with expertise in the child abuse and neglect field. Final decisions are made by the Commissioner, Administration for Children, Youth and Families (ACYF). Contract proposals are reviewed by a panel of Federal staff.
Deadlines
Deadlines change from year to year. Each program announcement provides specific deadline information. Contact Headquarters Office for details.
Authorization
Child Abuse Prevention and Treatment Act, Title I, as amended, Public Law 93-247; Child Abuse Prevention, Adoption and Family Services Act of 1988, as amended; Title I, Public Law 100-294, as amended; Public Law 101-266, Public Law 101-645, and Public Law 102-295, Keeping Children and Families Safe Act, Public Law 108-36,42 U.S.C. 5101 et seq.
Range of Approval/Disapproval Time
From 3 to 6 months.
Appeals
Appeals are processed in accordance with HHS regulations in 45 CFR Part 16.
Renewals
Some projects are awarded with a provision for non-competitive renewal. Most grants are one-time awards. Renewals may be subject to a competitive process.
Assistance Considerations
Formula and Matching Requirements
Matching requirements are described in each program announcement.
Length and Time Phasing of Assistance
Grants are generally available for a 12, 24, 36 or 60-month period. Renewal funding for multiple-year grants is dependent upon grantee performance and availability of funds.
Post Assistance Requirements
Reports
Financial and program reports are required semiannually with a final report at completion of the project.
Audits
Audits are conducted in accordance with requirements in 45 CFR 74 and 92.
Records
All financial records are to be maintained for 3 years after termination of the project or until audit is completed, whichever comes first.
Financial Information
Account Identification
75-1536-0-1-506.
Obigations
(Grants and Contracts) FY 07 $25,780,000; FY 08 $37,135,000; FY 09 est $37,135,000. (Note: The funds in this program are also available for contracts. The amounts for contracts cannot be predetermined.).
Range and Average of Financial Assistance
$149,266 to $2,000,000; $537,083.
Regulations, Guidelines, and Literature
45 CFR 1340.
Information Contacts
Regional or Local Office
None.
Headquarters Office
Jan Shafer, Director, Research and Innovation Division, Children's Bureau, 1250 Maryland Avenue S.W., Washington, DC 20024, 8th Floor. Telephone: (202) 205-8172.
Criteria for Selecting Proposals
Applications are evaluated on the basis of the degree to which proposals meet specific objectives defined in the annual program announcement including, but not limited to: (1) Reasonableness of cost; (2) qualifications of staff; and (3) relevance to stated areas of interest.