The purpose of this funding opportunity announcement is to solicit proposals for projects that will address human trafficking within the child welfare population.
This funding is designed to continue the development of child welfare systems' response to human trafficking through infrastructure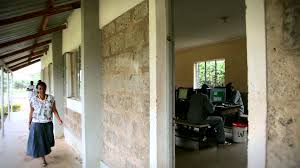 credit: YouTube
building and a multi-system approach with local law enforcement, juvenile justice, court systems, runaway and homeless youth programs, Children's Justice Act grantees, child advocacy centers, and other necessary service providers.
Projects will also assist in the implementation of the trafficking provisions of the Preventing Sex Trafficking and Strengthening Families Act (Public Law 113-183) and the Justice for Victims of Trafficking Act (Pub.
L.
114-22) within their respective states.
This is a 60-month project with five 12-month budget periods.
---
---
---
---
Obtain Full Opportunity Text:
http://www.acf.hhs.gov/grants/open/foa/view/HHS-2016-ACF-ACYF-CA-1179
Additional Information of Eligibility:
Applications from collaborations must identify a primary applicant responsible for administering the grant.
If the primary applicant responsible for administering the grant is not the public child welfare agency, the applicant must document a strong partnership with the public child welfare agency(ies) with responsibility for administering the child welfare program(s) in the targeted geographical area(s) and courts having jurisdiction over the targeted child welfare population.
Faith-based and community organizations that meet the eligibility requirements are eligible to receive awards under this funding opportunity announcement.
Faith-based organizations are encouraged to review the ACF Policy on Grants to Faith-Based Organizations at: http: //www.acf.hhs.gov/acf-policy-on-grants-to-faith-based-organizations.
Applications from individuals (including sole proprietorships) and foreign entities are not eligible and will be disqualified from competitive review and from funding under this announcement.
Full Opportunity Web Address:
http://www.acf.hhs.gov/grants/open/foa/view/HHS-2016-ACF-ACYF-CA-1179
Contact:
ACF Applications Help Deskapp_support@acf.hhs.gov
Agency Email Description:
ACF Applications Help Desk
Agency Email:
app_support@acf.hhs.gov
Date Posted:
2016-05-10
Application Due Date:
2016-07-11
Archive Date:
2016-08-10