Demonstration Projects for Indian Health
To promote improved health care among American Indians and Alaska Natives through research studies and demonstration projects, addressing such issues as Elder Care, Women's Health Care, and Children & Youth Initiative.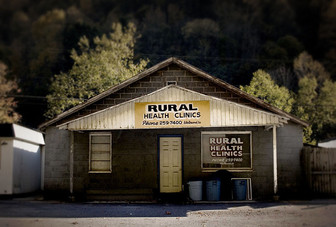 credit: Flickr by Jeua
Examples of Funded Projects
(1) National Indian Health Board is conducting a tribal health care advocacy demonstration project to provide advice and consultation on behalf of Indian health care consumers to improve health care delivery in Indian communities; and (2) Southeast Alaska Regional Health Consortium is providing an expansion of WISEWOMEN program to serve all adult Alaska Native women in Southeast Alaska.
---
Agency -
Department of Health and Human Services
The Department of Health and Human Services is the Federal government's principal agency for protecting the health of all Americans and providing essential human services, especially to those who are least able to help themselves.
---
Relevant Nonprofit Program Categories
---
Program Accomplishments
In fiscal year 2005, 19 continuing children & youth initiative grants were awarded; and fiscal years 2006 and 2007, the 19 projects are expected to be funded. In fiscal year 2005, 19 continuing elder care initiatives grants were awarded; and it is anticipated that the 19 continuing awards will be made in fiscal years 2006 and 2007. In fiscal year 2005, 6 continuing Indian women's demonstration grants were awarded; and it is anticipated that the 6 continuing grants will be funded in fiscal years 2006 and 2007.
Uses and Use Restrictions
Federal assistance is to be used for the following purposes: (1) Research, analysis, and investigation of a broad range of issues affecting the health of American Indians and Alaska Natives; and (2) demonstration projects and studies that provide American Indians/Alaska Natives with impetus and involvement in their health care and that promote improved health care to Indian people.
Eligibility Requirements
Applicant Eligibility
Federally recognized Indian tribes; tribal organizations; nonprofit intertribal organizations; nonprofit urban Indian organizations contracting with the Indian Health Service under Title V of the Indian Health Care Improvement Act; public or private nonprofit health and education entities; and State and local government health agencies.
Beneficiary Eligibility
American Indians/Alaska Natives will be the ultimate beneficiaries of the funded projects either directly or indirectly depending upon the nature of the project. For example, those individuals who participate in research studies and receive services will be direct beneficiaries while those impacted by policy changes resulting from analyses of Indian health care issues will be indirect beneficiaries.
Credentials/Documentation
Costs will be determined in accordance with the applicable OMB Circular: OMB Circular No. A-87 (State, local, and Indian tribal governments); OMB Circular No. A-21 (institutions of higher education); and OMB Circular No. A-122 (nonprofit organizations). Depending upon the nature of the project, letters of support or tribal resolutions may be required.
Aplication and Award Process
Preapplication Coordination
Not applicable.

This program is excluded from coverage under E.O.

12372.
Application Procedures
This program is subject to the provisions of either 45 CFR, Part 92 or OMB Circular No. A-110 depending upon the type of applicant organization. The preferred method for receipt of applications is electronic submission through Grants.gov. However, should any technical problems arise regarding the submission, please contact Grants.gov Customer Support at 1-800-518-4726 or support@grants.gov. The Contact Center hours of operation are Monday-Friday from 7:00 a.m. to 9:00 p.m. (Eastern Standard Time). If you require additional assistance please contact Michelle G. Bulls, Grants Policy Officer at (301) 443-6528 at least fifteen days prior to the application deadline. To submit an application electronically, please use the http://www.Grants.gov apply site. Download a copy of the application package, on the Grants.gov website, complete it offline and then upload and submit the application via the Grants.gov site. You may not e-mail an electronic copy of a grant application to us.
Award Procedures
After review and approval, a notice of award is prepared and processed, along with appropriate notification to the public.
Deadlines
Contact the Division of Grants Operations, Headquarters Office, for information regarding application deadline dates.
Authorization
Public Health Service Act, Title III, Sections 301 and 327, 42 U.S.C. 241, as amended, Public Law 78-410.
Range of Approval/Disapproval Time
From 90 to 120 days.
Appeals
None.
Renewals
Initial project period of up to 5 years, usually 3 years, with competitive renewals for periods not to exceed a total project period of 5 years.
Assistance Considerations
Formula and Matching Requirements
This program has no statutory formula or matching requirements.
Length and Time Phasing of Assistance
The project period is limited to 5 years or less. Within the project period, a continuation application must be submitted annually on a noncompetitive basis for each year of support.
Post Assistance Requirements
Reports
Program progress reports are due on a semiannual basis with the second report submitted as part of the annual noncompetitive continuation application.

A terminal progress report is due within 90 days after the end of project support.

Financial status reports are due within 90 days after the expiration of each budget period with a final financial status report due 90 days following the end of the project period.
Audits
In accordance with the provisions of OMB Circular No. A- 133 (Revised, June 27, 2003), "Audits of States, Local Governments, and Nonprofit Organizations," nonfederal entities that expend financial assistance of $500,000 or more in Federal awards will have a single or a program-specific audit conducted for that year. Nonfederal entities that expend less than $500,000 a year in Federal awards are exempt from Federal audit requirements for that year, except as noted in Circular No. A-133.
Records
DHHS and the Comptroller General of the United States or any of their authorized representatives shall have the right of access to any books, documents, paper, or other records of the grantee, contractor, or subcontractor, which are pertinent to the DHHS grant, in order to make audits, examinations, excerpts and transcripts. In accordance with 45 CFR Part 92.42 or 45 CFR Part 74, Subpart D, as applicable, grantees are required to maintain grant records 3 years after they submit their final expenditure report. If any litigation, claim, negotiation, audit, or other action involving the records has been started before the end of the 3-year period, the records must be retained until completion of the action and resolution of all issues which arise from it, or until the end of the regular 3-year period, whichever is later.
Financial Information
Account Identification
75-0390-0-1-551.
Obigations
(Grants) FY 07 $2,402,006; FY 08 est not available; and FY 09 est not available. Elder Health Care Initiatives: FY 07 est $916,150; and FY 08 est not available; and FY 09 est not available. Indian Women's Demonstration: FY 07 $600,000; FY 08 est not available; and FY 09 est not available. Children & Youth Initiative: FY 07 est $885,856; FY 08 est not available; and FY 09 est not available. Native American Research Centers for Health: FY 07 est $6,331,053; FY 08 est not available; and FY 09 est not available. Cooperative Agreements: FY 07 $824,000; FY 08 est not available; and FY 09 est not available.
Range and Average of Financial Assistance
$27,000 to $300,000; $115,000.
Regulations, Guidelines, and Literature
45 CFR 92 and 45 CFR 74, Public Health Service Grants Policy Statement; DHHS Publication No. (OASH) 94-50,000 (Rev.) April 1, 1994.
Information Contacts
Regional or Local Office
Not applicable.
Headquarters Office
Program Contact: For Elders Health Program contact: Dr. Bruce Finke, Nashville Area Elder Health Consultant, 45 Vernon Street, Northampton, MA 01060. Telephone: (413) 584-0790. For Indian Women's Health Demonstration Program Contact: Ms. Carolyn Aoyama, Nurse Consultant, Division of Nursing Services, 801 Thompson Avenue, Suite 300, Rockville, MD 20852. Telephone: (301) 443-1840. For Children & Youth Initiative Program contact: Ms. Judith Thierry, Maternal and Child Health Coordinator, Office of Public Health, 801 Thompson Avenue, Suite 300, Rockville, MD 20852. Telephone: (301) 443-5070. For Grants Management Contact: Ms. Kimberly Pendleton, Senior Grants Management Officer, Division of Grants Operations, Indian Health Service, 801 Thompson Avenue, TMP, Suite 360 Rockville, MD 20852. Telephone: (301) 443-5204. Use the same numbers for FTS.
Criteria for Selecting Proposals
The selection criteria are: Statement of problem(s) requiring solution; need for assistance; results or benefits expected from the project; approach or soundness of the applicant's plan for conducting the project; key personnel and their capability to carry out the project; and adequacy of management controls. Consideration will be given to the demonstrative aspects of the project and the compatibility of the project with the overall goals and objectives of the Indian Health Service.