Homeland Security Grant Program
To enhance the ability of the State, local and tribal governments to prepare, prevent, respond to , and recover from terrorist attacks and other disasters.
The Homeland Security Grant Program is primary funding mechanism for building and sustaining national preparedness capabilities.
HSGP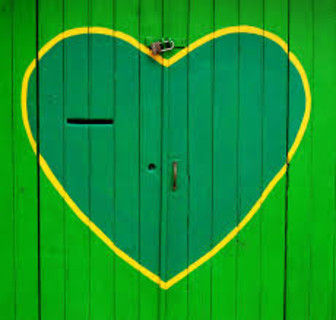 credit: closerdaybyday
is comprised of four separate grant programs.
---
Agency -
Department of Homeland Security
The Department of Homeland Security has three primary missions: Prevent terrorist attacks within the United States, reduce America's vulnerability to terrorism and minimize the damage from potential attacks and natural disasters.
---
Relevant Nonprofit Program Categories
---
Program Accomplishments
States have completed threat, vulnerability, capabilities, and needs assessments and have developed State Homeland Security Strategies. The strategies identify the needs for planning, organization, equipment, training, exercises, and technical assistance. G&T is working with the States to develop assistance plans to identify Department of Homeland Security resources that can assist them in accomplishing the goals and objectives identified in their strategies.
Uses and Use Restrictions
The HSGP is comprised of five separate grant programs: State Homeland Security Program (SHSP), Urban Areas Security Initiative (UASI), Law Enforcement Terrorism Prevention Program (LETPP), Citizen Corps Program (CCP), and Metropolitan Medical Response System (MMRS).

Funds will be administered by the respective State Administrative Agency (SAA).

Each SAA shall make no less than 80 percent of the total grant program amount available to local units of government within 60 days of the receipt of funds.
Eligibility Requirements
Applicant Eligibility
States, as defined in the Homeland Security Act of 2002, refer to means "any State of the United States, the District of Columbia, the Commonwealth of Puerto Rico, the Virgin Islands, Guam, American Samoa, the Commonwealth of the Northern Mariana Islands, and any possession of the United States." The SAA is the only agency eligible to apply for HSGP funds and is responsible for obligating HSGP funds to local units of government and designated recipients.

Local units of government, as defined in the Department of Homeland Security Appropriations Act of 2005, refer to "any county, city, village, town, district, borough, port authority, transit authority, intercity rail provider, commuter rail system, freight rail provider, water district, regional planning commission, council of government, Indian tribe with jurisdiction over Indian country, authorized tribal organization, Alaska Native village, independent authority, special district, or other political subdivision of any State."
Beneficiary Eligibility
State and local governments.
Credentials/Documentation
None.
Aplication and Award Process
Preapplication Coordination
This program is eligible for coverage under E.O.

12372 Intergovernmental Review of Federal Programs.

An applicant should consult the office or official designated as the single point of contact in his or her State for more information on the process the State requires to be followed in applying for assistance, if the State has selected the program for review.
Application Procedures
For specific application instructions, please refer to Appendix E, FY 2008 HSGP Application Requirements.
Award Procedures
Applications or plans are reviewed by DHS program and administrative staff. Any issues or concerns noted in the application will be negotiated with the successful applicant prior to the award being issued.
Deadlines
Refer to announcement or application guidance for further information.
Authorization
Implementing Recommendations of 9/11 Commission Act of 2007,Public Law 110-53 and the Department of Homeland Security Appropriations Act, 2008, Division E, Consolidated Appropriations Act 2008, Public Law 110-161.
Range of Approval/Disapproval Time
Refer to program guidance document.
Appeals
None.
Renewals
An annual appropriation is anticipated for this program.
Assistance Considerations
Formula and Matching Requirements
For more detailed formula and matching requirements on each of the individual grant programs, please refer to the current HSGP solicitation guidance.
Length and Time Phasing of Assistance
Refer to program guidance. Awards are subject to the Cash Management Improvement Act for payment and/or reimbursement of expenditures.
Post Assistance Requirements
Reports
Grantees are required to submit an Initial Strategy Implementation Plan (ISIP) within 60 days of the grant award date.

Categorical Assistance Progress Reports (CAPR) and Biannual Strategy Implementation Reports (BSIR) are required semi-annually.

The CAPR and BSIR are due within 30 days after the end of the reporting period (July 30 with a reporting period of January 1 through June 30, and January 30 with a reporting period of July 1 through December 31) for the life of the award.

Grantees are also required to submit quarterly Financial Status Reports (FSR).

The FSR are due 30 days after the end of each calendar quarter on January 30, April 30, July 30, and October 30.

Final CAPR, BSIR, and FSR reports are due 90 days after the expiration or termination of grant award, whichever occurs first.
Audits
In accordance with the provisions of OMB Circular A-133 (Revised, June 27, 2003), "Audits of States, Local Governments, and Nonprofit Organizations," nonfederal entities that expend financial assistance of $500,000 or more in Federal awards (or receive property, or a combination of both, within the fiscal year) will have a single or a program-specific audit conducted for that year. Nonfederal entities that expend less than $500,000 a year in Federal awards are exempt from Federal audit requirements for that year, except as noted in Circular A-133. These audits are due to the cognizant Federal agency, submitted through the Federal Audit Clearinghouse, not later than 9 months after the end of the grantees fiscal year.
Records
Grant records shall be retained for a period of 3 years from the day the recipient submits its final expenditure report. If any litigation, claim, negotiation, audit, or other action involving the records has been started before the expiration of the 3-year period, the records must be retained until completion of the action and resolution of all issues which arise from it, or until the end of the regular 3-year period, whichever is later. Grant records include financial and program/progress reports, support documents, statistical records, and other documents that support the activity and/or expenditure of the recipient or sub-recipient under the award.
Financial Information
Account Identification
70-0560-0-1-999.
Obigations
(Grants) FY 07 $1,666,460,000; FY 08 est $1,698,959,000; and FY 09 est $1,040,000,000.
Range and Average of Financial Assistance
Refer to program guidance.
Regulations, Guidelines, and Literature
For regulations and guidelines, please refer to the solicitation guidance and application kit.
Information Contacts
Regional or Local Office
None.
Headquarters Office
Department of Homeland Security 245 Murray Lane Bldg. #410, Washington, DC 20528.
Criteria for Selecting Proposals
Refer to the program guidance for information on criteria for selecting proposals.