The Fiscal Year (FY) 2016 THSGP plays an important role in the implementation of the National Preparedness System by supporting the building, sustainment, and delivery of core capabilities essential to achieving the National Preparedness Goal (the Goal) of a secure and resilient Nation.
Delivering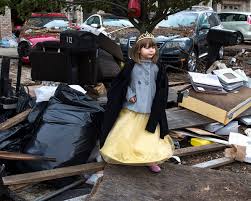 credit: brighthorizonsfoundation.org
core capabilities requires the combined effort of the whole community, rather than the exclusive effort of any single organization or level of government.
The FY 2016 THSGP's allowable costs support efforts to build and sustain core capabilities across the Prevention, Protection, Mitigation, Response, and Recovery mission areas described in the Goal.
The THSGP supports the Quadrennial Homeland Security Review Mission to Strengthen National Preparedness and Resilience.
---
---
---
---
Obtain Full Opportunity Text:
http://www.grants.gov
Additional Information of Eligibility:
To be eligible for the Cooperative Agreement under this RFA, an organization must: 1.
Be a U. S. or non-U. S. based non-governmental institution, for-profit, non-profit, or private voluntary organization; 2.
Have experience and/or capacity in awarding and administering grants; 3.
Have experience working in the area of integrated NTD control described in this RFA; 4.
Agree to work with and hire individuals that have technical expertise in the NTDs described in this RFA and expertise in grants management; 5.
Have managerial, technical and institutional capacities to achieve the results outlined in this RFA; and, 6.
Have the capacity to collaborate with other organizations/groups to mobilize resources and disseminate best practices.
USAID welcomes applications from organizations which have not previously done business with USAID.
Full Opportunity Web Address:
Contact:
Agency Email Description:
Agency Email:
GMD-Systems-Branch@fema.gov
Date Posted:
2016-02-16
Application Due Date:
2016-04-25
Archive Date:
2016-05-25