PEPFAR Small Grants recognizes the importance of engaging with communities in the development and implementation of HIV programming.
PEPFAR will attempt to support at least one community-led monitoring initiative in each of Zimbabwe's 10 provinces.
Further, PEPFAR is trying to improve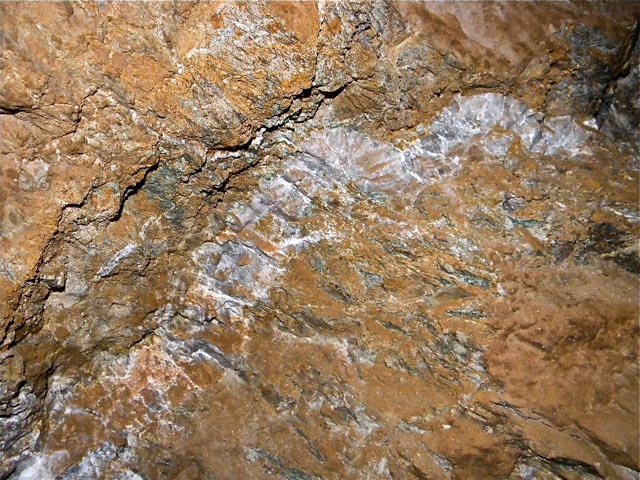 credit: From Wikipedia
its reach among underserved and marginalized populations including men who have sex with men (MSM), transgender populations (TG), intersex populations, bisexual and queer women, sex workers, people with disabilities, religious minorities, youth ages 15-29, people who use and inject drugs, among others.
Proposals targeting these focus populations will be prioritized.
PEPFAR is also supporting the Advocacy Core Team (ACT) to provide capacity building assistance to the selected grantees.
ACT will aggregate CLM results supported by small grants recipients across the country.
These results will be shared through the national CLM steering committee convened by the Ministry of Health and Child Care (MOHCC) and the national AIDS Council (NAC).
In partnership with PEPFAR, the MOHCC, and the National AIDS Council, ACT will conduct quarterly reviews of client feedback collected from all stakeholders (including CLM Small Grant recipients) to help the national health institutions and PEPFAR programs diagnose and pinpoint persistent problems, challenges, and barriers with service uptake of HIV prevention and treatment services.
To facilitate and ensure all ten provinces and client constituencies are represented, PEPFAR is seeking community organizations from each province, and community groups with high unmet needs, to collect feedback on client experiences.Specific deliverables include:
1. Data collection and documentation of challenges, best practices and/or issues identified at facilities across the PEPFAR DSD districts on specific population groups using standardized tools.
2. Conduct monitoring of HIV testing services (HTS); HIV treatment services (including retention and viral load); service provider perceptions, attitudes, and practices; client satisfaction.
3. Demand creation for HTS and viral load testing.
4. Participate in health facility structure feedback meetings (e.g., health center committees).
5. Establish facility structure feedback meetings in facilities where none exist.
6. Site-level advocacy (social contracts with duty bearers).
7. Monthly sharing of results and feedback with PEFPAR and other key stakeholders and make actionable recommendations.
8. Participate in meetings with the PEPFAR CLM Task Force and the national CLM steering committee to provide in-depth discussion of work and results at both the national and provincial level.
Grantees will use the following models and tools to conduct their monitoring:• community scoping tool• community treatment observatory model and associated tools• digital app with scorecard and dashboard functionality• dashboard (generated on the back end of app)CLM data collected by potential grantees should reflect an 'added value' and not duplicate collection of routine data already available to PEPFAR.
This includes information from beneficiaries about their experience with the health facility, information about barriers and enablers to access and retention in services, etc.
CLM mechanisms must be routine to ensure follow up and continuous improvement for sustainability.Participants and Audiences:PEPFAR is seeking proposals from registered local community-based organizations and other civil society groups, networks of key populations (KP), people living with HIV (PLHIV), people with disabilities, and other affected groups or community entities that gather quantitative and qualitative data about HIV services and whose mission and activities focus on HIV programming.Who can apply?CLM funds are meant for activities that are community-driven and serve the community at large where they are being funded.
Not-for-profit organizations including civil society, non-governmental organizations, traditional community groups and faith-based organizations, public and private educational institutions are eligible.
Organizations with demonstrated experience in working with sexual minority groups and underserved populations including men who have sex with men (MSM), transgender populations (TG), intersex populations, bisexual and queer women, sex workers, people with disabilities, religious minorities, youth ages 15-29, people who use and inject drugs will be prioritized.Eligibility Requirements:
1. Only organizations registered with the government of Zimbabwe will be considered eligible organizations.
2. Eligible organizations must have experience of successfully implementing HIV related programs.
3. Eligible organizations must have established offices, at least 12 months prior to application submission, in the province for which they are applying to implement the CLM program.
They must have demonstrated experience in HIV related programs.
4. An organization may apply for consideration for more than one district/province but is only eligible to receive one CLM award.Exclusion Criteria 5. Organizations with existing CLM funding through COP20 resources are not eligible to apply.
6. PEPFAR-funded implementing partners or sub-awardees who currently work on service delivery at the site level are not eligible to apply.Other Eligibility RequirementsApplicants must register with Grants.gov prior to submitting an application.
Registering with Grants.gov is a one-time process; however, it may take weeks to have the registration validated and confirmed.
Please begin the registration process immediately to ensure that the process is completed well in advance of the deadline for applications.
Until that process is complete, you will not be issued a user password for Grants.gov, which is required for application submission.
In order to be eligible to receive an award, all organizations must have a unique entity identifier (Data Universal Numbering System/FUNS number from Dun & Bradstreet), as well as a valid registration on www.SAM.gov.
Please see Section 4 for information on how to obtain these registrations.
Individuals are not required to have a unique entity identifier or be registered in SAM.gov.Instructions:Application forms required below are available at grants.gov and the budget template at the U. S. Embassy website:
Embassy Small Grants - U. S. Embassy in Zimbabwe (usembassy.gov) https://zw.usembassy.gov/embassy/ambassadors-special-self-help-program/ The following attachments is included with this call for proposals:• Application Template • Budget Template (excel attachment)• SF424_Aplication for Federal Assistance• SF424A_Budget Information - Non-Construction Programs• SF 424B_Assurances for Non-Construction Programs • Instructions for Completing SF424 Forms