The ERC program supports convergent research that will lead to strong societal impact.
Each ERC has interacting foundational components that go beyond the research project, including engineering workforce development at all participant stages, a culture of diversity and inclusion where all participants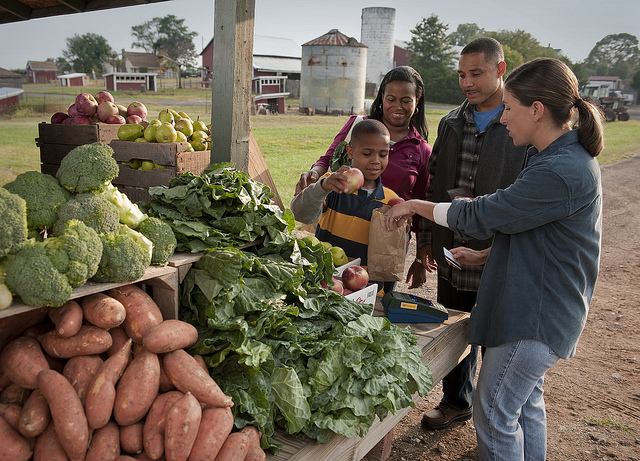 credit: USDAgov on Flickr
gain mutual benefit, and value creation within an innovation ecosystem that will outlast the lifetime of the ERC.
The logical reasoning that links the proposed activities to the identified goals for each ERC should be clear.
---
---
---
---
Obtain Full Opportunity Text:
NSF Publication 19-503
Additional Information of Eligibility:
*Who May Submit Proposals: Proposals may only be submitted by the following: - Only U. S. universities that grant engineering degrees at the undergraduate, masters, and doctoral engineering level may submit proposals as the lead university.
The lead university submits the proposal, and the award is made to the lead university.
Support is provided to partnering universities and any affiliated faculty from non-partner institutions through subawards.
A university that leads two ERCs from the Classes of 2010 through 2017 and the Nanosystems ERC Classes of 2012 and 2015 may not submit a proposal in the lead role.
However, the university can participate as a partner in an ERC led by another eligible institution.
Invited full proposals must meet all the following organizational requirements or they will be returned without review: <ul> <li>A proposed ERC must be multi-institutional, with a lead university and additional domestic university core partners.</li> <li>To qualify as a core partner institution, there must be a minimum of three faculty participating in the ERC along with a minimum of three students.
</li> <li>The lead or at least one of the core partner universities must be a university that serves populations of traditionally underrepresented students interested in STEM (defined as minority serving institutions, women's colleges, or institutions where the majority of the students are students with disabilities).
</li> <li>Commitments from lead and core partner universities for cost sharing must be in place.</li> *Who May Serve as PI: The Lead PI must be a tenured faculty member at the lead university.
Non-Lead PIs are the PIs listed on the Cover Sheet after the Lead PI and may be from institutions other than the lead university.
The Lead PI and the ERC Director are not required to be the same person, however both must be affiliated with the lead institution.
Full Opportunity Web Address:
http://www.nsf.gov/publications/pub_summ.jsp?ods_key=nsf19503
Contact:
Agency Email Description:
If you have any problems linking to this funding announcement, please contact
Agency Email:
Date Posted:
2018-10-18
Application Due Date:
Archive Date:
2019-08-11