The TASC program is designed to assist U. S. organizations by providing funding for projects that seek to remove,resolve, or mitigate existing or potential sanitary, phytosanitary, or technical barriers that prohibit or threaten the export of U. S. specialty crops.
U. S. specialty crops, for the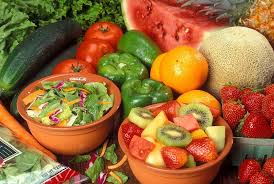 credit: Wikimedia Commons
purposes of the TASC program, are defined to include all cultivated plants, or the products thereof, produced in the United States except wheat, feed grains, oilseeds, cotton, rice, peanuts, sugar, and tobacco.
The TASC Program is administered by personnel of the Foreign Agricultural Service (FAS) on behalf of the Commodity Credit Corporation.
---
---
---
---
Obtain Full Opportunity Text:
Federal Register MAP Notice oif Funding Opportunit
Additional Information of Eligibility:
This is a "Notice of Intent" of a single source task agreement award to the University of North Dakota, Grand Forks, North Dakota under the Great Plains Cooperative Ecosystem Studies Unit (CESU).
The cooperator for this project was chosen because of the unique ability.
The complex nature of this project and the multiple tasks that need to be accomplished require personnel with expertise and extensive experience that UND, with its premier academic credibility in Northern Great Plains archeology, its proximity to KNRI, and its capability of training undergraduate students by way of its formalized archeology field school, is staffed.
The principal investigator, is a professor of anthropology/archeology at the University of North Dakota.
The PI and his associates have over forty years of extensive experience in prehistoric and protohistoric archeology of the Great Plains and are considered the foremost experts on the types of archeology and landforms in North Dakota, subject to intensive erosional processes, that are critical components to this project.
The PI and the University of North Dakota is selected as the cooperator because they have an established research program in North Dakota and a specific research interest in KNRI that include the Elbee and Karishta sites.
The PI has conducted previous investigations at the Elbee site in 2003 and, using this work as a foundation, is best positioned to pursue efforts at Elbee that address questions of significant importance to the Upper Missouri culture area, the development of the Hidatsa culture, and landscape interpretation at KNRI.
Full Opportunity Web Address:
https://www.federalregister.gov/documents/2019/05/28/2019-11022/notice-of-funding-opportunity-inviting-applications-for-the-market-access-program
Contact:
Agency Email Description:
Program Manager
Agency Email:
Date Posted:
2019-05-28
Application Due Date:
Archive Date:
2019-07-28