NIST is soliciting applications for financial assistance for Fiscal Year 2020 (FY20) within the following NIST grant programs:
the Associate Director for Innovation and Industry Services (ADIIS); the Associate Director for Laboratory Programs (ADLP); the Communications Technology Laboratory (CTL);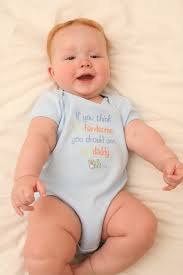 credit: Wikimedia Commons
the Engineering Laboratory (EL); Fire Research (FR); the Information Technology Laboratory (ITL); the International and Academic Affairs Office (IAAO); the Material Measurement Laboratory (MML); the NIST Center for Neutron Research (NCNR); the Physical Measurement Laboratory (PML); the Special Programs Office (SPO); and the Standards Coordination Office (SCO).
---
---
---
---
Obtain Full Opportunity Text:
Office of Postsecondary Education (OPE): American Overseas Research Centers (AORC) CFDA Number 84.274A; Notice Inviting Applications for New Awards for Fiscal Year (FY) 2020
Additional Information of Eligibility:
Eligibility for all programs listed in this NOFO is open to all non-Federal entities.
Eligible applicants include institutions of higher education, non-profit organizations, for-profit organizations, state and local governments, Indian tribes, hospitals, foreign public entities, and foreign governments.
Please note that individuals and unincorporated sole proprietors are not considered "non-Federal entities" and are not eligible to apply under this NOFO.
Full Opportunity Web Address:
https://www.govinfo.gov/content/pkg/FR-2020-02-11/pdf/2020-02651.pdf
Contact:
Agency Email Description:
Agency Contact
Agency Email:
Date Posted:
2020-02-12
Application Due Date:
Archive Date:
2020-04-26