An individual may submit only one application for FY 2022 funding.
You may not apply for both a Translation Project under this deadline (January 13, 2021) and a Literature Fellowship (in prose or poetry) under the 2021 deadline (when fellowships in poetry are offered).
The Arts Endowment's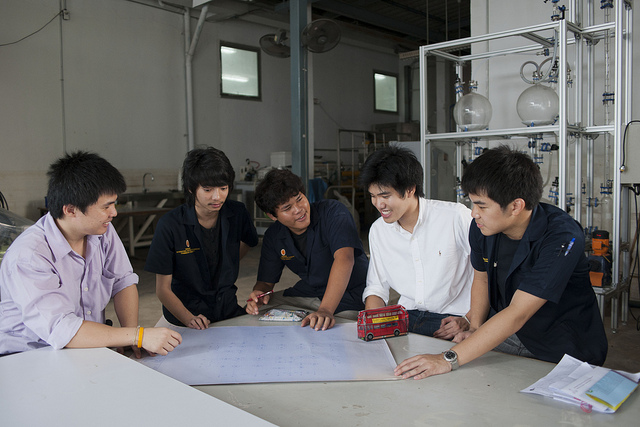 credit: World Bank Photo Collection
support of a project may begin any time between January 1, 2022, and January 1, 2023, and extend for up to two years.
Grant Program Description Through fellowships to published translators, the National Endowment for the Arts (Arts Endowment) supports projects for the translation of specific works of prose, poetry, or drama from other languages into English.
The work to be translated should be of interest for its literary excellence and value.
We encourage translations of writers and of work that are not well represented in English, as well as work that has not previously been translated into English.
Competition for fellowships is rigorous.
Potential applicants should consider carefully whether their work will be competitive at the national level.
---
Relevant Nonprofit Program Categories
---
---
---
---
Obtain Full Opportunity Text:
NEA Website Announcement
Additional Information of Eligibility:
(a) Entities eligible for grants must be private nonprofit organizations with tax exempt status, designated by the Internal Revenue Service.
A nonprofit organization is defined as any corporation, trust, association, cooperative, or other organization that:(1) Is operated primarily for scientific, education, service, charitable, or similar purposes in the public interest.(2) Is not organized primarily for profit.(3) Uses its net proceeds to maintain, improve, and/or expand its operations.(b) Entities must be legally established and located within a state as defined in §1775.2.(c) Organizations must be incorporated by December 31 of the year the application period occurs to be eligible for funds.(d) Private businesses, Federal agencies, public bodies, and individuals are ineligible for these grants.(e) Applicants must also have the proven ability, background, experience (as evidenced by the organization's satisfactory completion of project(s) similar to those proposed), legal authority, and actual capacity to provide technical assistance and/or training on a regional basis to associations as provided in §1775.33.
To meet the requirement of actual capacity, an applicant must either:(1) Have the necessary resources to provide technical assistance and/or training to associations in rural areas through its staff, or(2) Be assisted by an affiliate or member organization which has such background and experience, and which agrees, in writing, that it will provide the assistance, or(3) Contract with a nonaffiliated organization for not more than 49 percent of the grant to provide the proposed assistance.f.
Corporations that have been convicted of a federal felony within the past 24 months are not eligible.
Any corporation that has been assessed to have any unpaid federal tax liability, for which all judicial and administrative remedies have been exhausted or have lapsed and is not being paid in a timely manner pursuant to an agreement with the authority responsible for collecting the tax liability, is not eligible for financial assistance.
2.
Eligible Projects.
Grants may be made to organizations as defined in §1775.35 to enable such organizations to assist associations to:a.
Identify and evaluate solutions to water problems of associations in rural areas relating to source, storage, treatment, and/or distribution.b.
Identify and evaluate solutions to waste problems of associations in rural areas relating to collection, treatment, and/or disposal.c.
Prepare water and/or waste disposal loan/grant applications.d.
Provide technical assistance/training to association personnel that will improve the management, operation, and maintenance of water and waste facilities.e.
Pay the expenses associated with providing the technical assistance and/or training authorized in paragraphs (a) through (d) of this section.
Full Opportunity Web Address:
https://www.arts.gov/grants/translation-projects
Contact:
Agency Email Description:
NEA Web Manager
Agency Email:
Date Posted:
2020-10-08
Application Due Date:
Archive Date:
2021-01-30