The rising use of portable devices, especially smartphones, has contributed to the growth in numbers of people who listen to podcasts.
In 2018, National Public Radio reported that over 7 million unique users downloaded their podcasts each week.
Edison Research and Triton Digital reported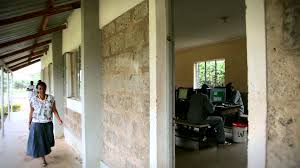 credit: YouTube
that nearly a quarter of Americans in 2019 over the age of 12 listened to a podcast in the past week.
These consumption numbers are steadily rising, with Edison Research and Triton Digital reporting that by 2021, nearly 30% Americans listened to a podcast weekly.
Of that number, the average listener consumed about 5 podcast shows in a week.
Given the growing popularity of podcasts, they have been used by various organizations to meet a variety of goals, including business development, mentoring, and education.
Several corrections-specific government agencies, including the DC Court Services and Offender Supervision Agency, the Michigan Department of Corrections, and the Pennsylvania Department of Corrections have used podcasts in various ways to educate their many stakeholders and stay connected to staff.
The National Institute of Corrections aims to develop a podcast that meets the corrections-specific information needs of state and local governments and their stakeholders, particularly criminal justice agencies responsible for the management and/or supervision of adult correctional populations.
The podcast is meant to be evergreen, delivering interesting, informative audio content that can be listened to and referenced multiple times throughout a person's professional career or involvement with the criminal justice system.