The jail is a key component of the tribal justice system.
Tribal courts, probation, and law enforcement all intersect in scope and mission with Indian Country jails.
Given the public service nature and importance of Indian Country jails, it is essential to recognize them as part of the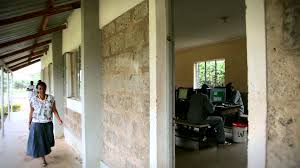 credit: YouTube
community.
As such, jails play an integral part in public safety, re-entry, reunification, and reducing recidivism.
Jails are a complex ecosystem with a variety of challenges.
Jail Administrators, correctional staff, tribal leadership, and the Bureau of Indian Affairs (BIA) correctional staff must have knowledge and skills in a wide array of areas to effectively manage and operate a jail in Indian Country.
Staffing, health care, budgeting, adequate funding and resources, recruitment, hiring, and retention, aging facilities, jail planning, managing inmate behavior and special populations, appropriate staff training, and a host of other items are all relevant issues for Indian Country jails.
Both tribes and the BIA have responsibility in the administration and operation of jails in Indian Country.
An overarching mission of safe, secure, and humane facilities guide their work.
Additionally, many jails include components of rehabilitation, culturally relevant environments, respect, and dignity.
To realize its role, the jail must focus on effective operations and ingrain sound practices and procedures throughout the agency.