This RFI is issued solely for information, research and planning purposes.
This is neither a Request for Applications (RFA) nor a Request for Proposals (RFP); and is not to be construed as a commitment by the United States Government.
The United States Government, represented by the U.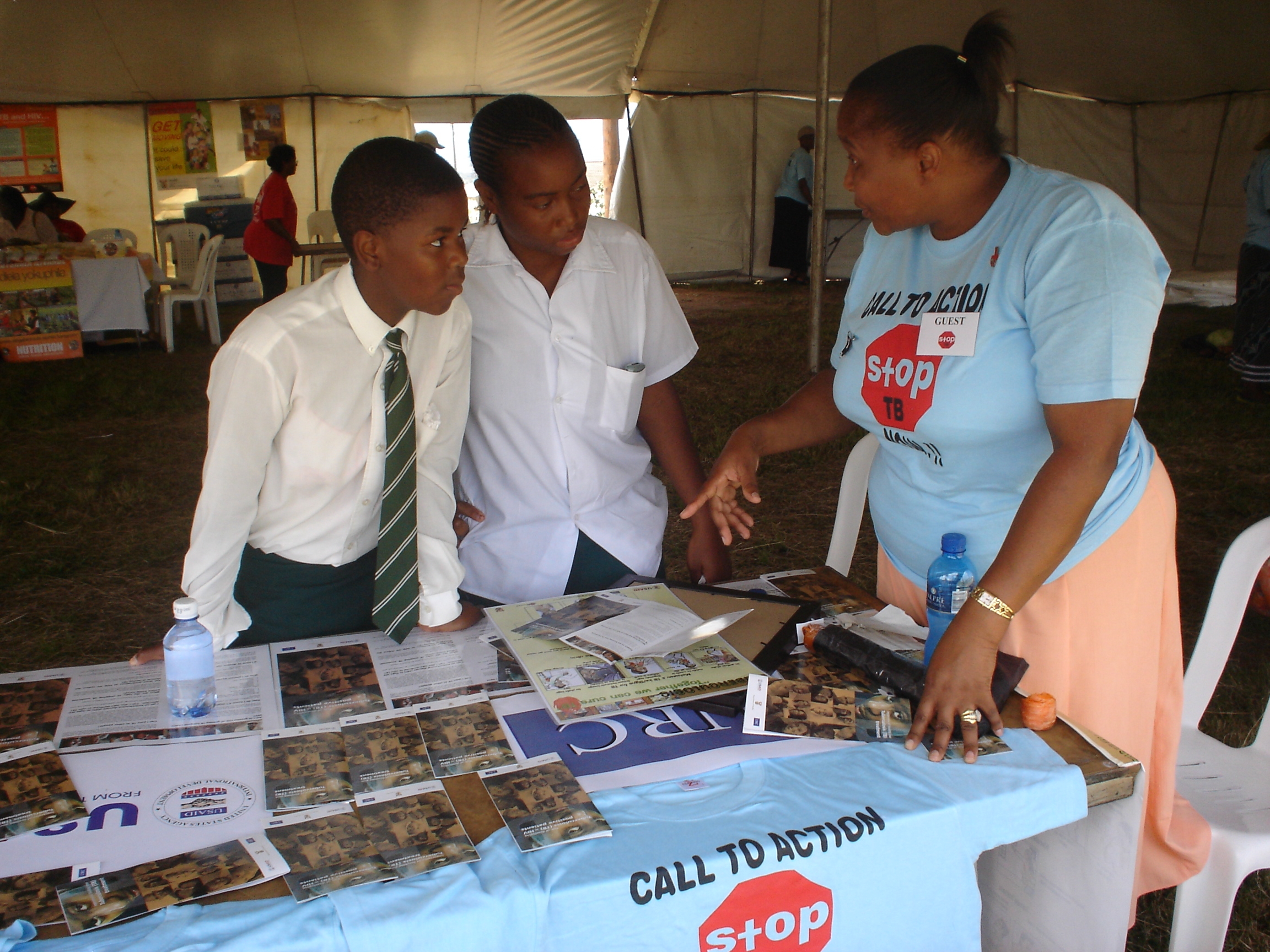 credit: From Wikipedia
S. Agency for International Development (USAID) Power Africa Coordinator's Office (Power Africa), is seeking information, opinions, and recommendations on approaches for the possible implementation of an anticipated activity that leverages USAID and other resources to promote large-scale public-private investments for healthcare electrification, water and telecom services to support its health and development investments across sub-Saharan Africa (SSA).
Background:
Lack of access to affordable, reliable power in SSA creates persistent barriers to economic growth, the provision of public services and overall quality of life.
Moreover, the lack of reliable electrical connectivity severely impacts every aspect of health service delivery including quality of care, storage and distribution of health commodities (i.e.
vaccines and medicines), and healthcare worker retention and motivation.
Within the context of the COVID-19 global pandemic, the issue of healthcare electrification has become even more pronounced.
From consultation to diagnosis to treatments such as oxygen therapy and vaccine distribution, healthcare services require power.
According to the World Health Organization (WHO), one in four health facilities have no access to electricity, while only a third of hospitals in SSA have reliable electricity access.
Additionally, the WHO estimates that nearly 50 percent of freeze-dried and 25 percent of liquid vaccines are wasted each year, in large part due to cold chain electricity disruptions.
Health facilities with limited access to power and communications systems inevitably struggle with diagnosis and transmission of case reports to central authorities, rendering them blind and mute.
Reliable electricity supply can dramatically improve the quality, accessibility and reliability of health services.
Power Africa's interest and initiative is driven by the need to ensure COVID-19 vaccine distribution, but would not be limited to only vaccines, other health care needs must also be included.
To date, Power Africa, through the Power Africa's Off-Grid Program (PAOP) distributed $ 2. 6 million of grant funding to electrify 275 clinics in nine countries (Nigeria, Togo, Lesotho, Madagascar, Zambia, Rwanda, Malawi, Mozambique, and Ghana).
The grants use various business and financing models and collect vital information to help USAID shape future investments in electrical connections to healthcare facilities (Link to Press Release).
The new potential activity would look to significantly expand these initial health facility electrification efforts, both in size and scope, while supporting cost competitive models.
Information Request:
USAID/Power Africa is exploring opportunities to invest and attract private capital investment in health facility electrification to support short- and long-term response efforts in collaboration with private sector partners.
This Alliance can include companies, non-governmental organizations, foundations, governments, and other relevant parties committed to promoting health facility modernization (electricity, telecommunications, and water) across SSA.
The Alliance would be created to build on existing Power Africa and USAID health programming efforts to enhance private sector participation in health facility electrification in the SSA region though sustainable, clean generation measures.
Our goal is to help improve health services and COVID-19 vaccine distribution through providing reliable, sustainable and affordable electricity.
To achieve long-term success, the Alliance may seek sustainable ways to finance and electrify health facilities on a large-scale to be replicated and scaled upon throughout the years of implementation.
Innovative solutions to governance, financing, and delivery challenges are welcome to solve this development challenge.
More information on USAID Alliance Building can be found at:
https://www.usaid.gov/gda Alliance membership would be based on resources, expertise, commercial interests, geographic expertise and/or networks parties can leverage/provide in the advancement of Alliance objectives.
The Alliance will use its collective expertise to identify what actions are needed to implement large-scale health facility electrification in the SSA region.
USAID seeks input from the public on the general viability of the above mentioned Alliance as well as response to the following questions.
Organizations are welcome to answer a subset of these questions:
General Is your organization interested in entering into this space with USAID? If so, please provide a brief summary of why and how you could partner with USAID.
More information on USAID partnership can be found at:
https://www.usaid.gov/sites/default/files/documents/15396/Partnering_for_Impact.pdf Are there other organizations that are active and/or would be interested in this Alliance? If so, who are they? What could USAID's Alliance engagement provide to organizations already active in this space? Does an Alliance similar to the one proposed currently exist? If so, what are their salient features and identified gaps? Partnership How do we leverage existing partners, bilateral and multilateral resources/funding allocation to the health sector? What conditions would need to exist to attract private sector investment? What is the right scale and time frame for a long-term public/private alliance and to meet leverage requirements (including financial, in kind, and organizational support) for the substantial HFE needs in sub-Saharan Africa? How might this particular Alliance attract Corporate Social Responsibility or business investment into health facility electrification with viable, profitable business models? Policy, Tools, and Government Leadership How do we leverage existing partner Government resources/funding allocation to the health sector? What policies in these countries are needed to enable wide-scale rollout? What are the best financial mechanisms/tools available to establish an Alliance with multi partners across multiple countries? How can/should the private sector use these tools to contribute to this broader goal? What countries in sub-Saharan Africa have the greatest need/potential for health facility electrification? What innovations exist for an Alliance to best prioritize? Innovation What innovative solutions exist to help address the challenges to implementing large scale HFE across the sub-Saharan region such as financing, governance, and delivery of services? What technologies are most appropriate to utilize to ensure successful long-term implementation of this potential alliance? Success Indicators What results should USAID target with HFE projects and how would we measure them? If you are a private sector actor, what would be your primary goals in partnering with USAID on health facility electrification? What are current barriers to private sector investment in health facility electrification? How do we ensure the security of the high value electricity, communications, and storage equipment installed at a health facility? How can USAID and/or Alliance partners monitor supply chain, construction, implementation and performance of the installed systems, so real-time information can be provided on the power generation, consumption, battery performance, etc.? What are potential benefits to/from the clinic aside from the health services improved and or expanded that USAID should be aware of? Is there anything else you would like to add related to HFE that will ensure success of the alliance? DISCLAIMER This is a RFI only.
It is not a Request for Proposal, a Request for Quotation, Request for Application, an Invitation for Bids, a Solicitation, or a Notice of Funding Opportunity.
This RFI is an opportunity for USAID to obtain information from interested parties regarding the anticipated requirement.
However, it does not restrict the Government's approach for future solicitations.
Responses to this RFI are strictly voluntary and USAID will not pay for information provided in response to this RFI.
Respondents will not be notified of the result of the review.
USAID posts its competitive business opportunities on beta.SAM.gov or www.grants.gov.
It is the organization's responsibility to monitor these sites for announcement of new opportunities.
Please note that responding to this RFI will not give any advantage to any organization or individual in any subsequent competition.
Responses may be used by USAID without restriction or limitation.
Therefore, proprietary information should not be sent.
Responses are limited to a maximum of 10-15 pages total (single spaced, Times New Roman 12 pt); including annexes, footnotes, etc.
As noted above, responses are welcome to a subset of these questions.
The closing date for submission is 5:00pm Eastern Standard Time, May 17, 202 1. Please submit responses electronically to pretoriaapplications@usaid.gov with email subject line "Power Africa Request for Information No.
720-674-21-R-0002 2. " Responses to this RFI earlier than the stated deadline are encouraged and appreciated.