THIS IS NOT A NOFOLadies/Gentlemen:The United States Government, represented by the U. S. Agency for International Development (USAID)/Uzbekistan, intends to issue a Notice of Funding Opportunity (NOFO) to implement the Central Asia Media and Disinformation Activity.
We plan to formally issue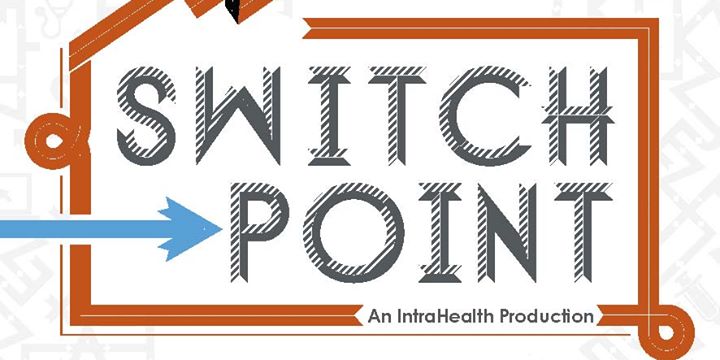 credit: SwitchPoint2014 Facebook Page
the NOFO on/about May 15, 202 3. We welcome your comments and feedback on the attached DRAFT Program Description no later than the date and time indicated on the cover letter.
Your input may be shared with us at AlmatyAASolicitations@usaid.gov Tatyana Timoshenkova at ttimoshenkova@usaid.gov and Jannat Koksalova @zkoksalova@usaid.gov.Responses received may be used for planning and design purposes, as appropriate, in developing the final NOFO.
Confirmation of receipt will be issued for comments and feedback under the email subject line "NOFO 72011523RFA00001 PD Comments."We do not anticipate answering queries at this phase of the design; a question and answer phase may occur after the final NOFO is posted, based on the instructions in that document.
---
---
---
---
Obtain Full Opportunity Text:
N/A
Additional Information of Eligibility:
Assistance will be provided only to Brazil's National Department of STD, HIV/AIDS and Viral Hepatitis (NAD) through Fundação para o Desenvolvimento Tecnológico e Científico em Saúde (FIOTEC).
No other applications are solicited.
FIOTEC is the only appropriate and qualified organization to fulfill the requirements set forth for Brazil in this announcement because:1.
There is no legal mechanism established for the USG to award funds directly to a Brazilian Ministry.2.
Fundação Oswaldo Cruz (FIOCRUZ) is part of the structure of the Brazilian Ministry of Health and it is the arm of the Brazilian Ministry of Health (MoH) for technical provision of capacity building in Public Health, as demonstrated in the attached Organizational Chart.
It encompasses institutions like the National School of Public Health, the National Institute of Quality Control, the production of vaccines, laboratory kits and ARV drugs, among others.3.
FIOTEC is the foundation that receives and manages funds for projects developed by FIOCRUZ, as required by Agreement No 18/2008 of the Brazilian Federal Government and the FIOTEC Statute, attached.
4.
FIOCRUZ/FIOTEC provide services to the MoH to coordinate and implement health sector activities, including some of those necessary for the control of the HIV/AIDS epidemic in Brazil.5.
The purpose of the announcement is to build upon an existing framework of activities for which FIOCRUZ/FIOTEC, in conjunction with the NAD, have the responsibility for implementing.6.
FIOCRUZ/FIOTEC are uniquely positioned, in terms of experience and credibility among Brazilian citizens, to provide health sector HIV/AIDS/STD Strategic Information, Laboratory Strengthening, and Treatment and Care.
7.
Over the past ten years, FIOCRUZ/FIOTEC have demonstrated their skill and expertise as a partner to CDC/NAD activities through accomplishment of the following: strengthening NAD and decentralizing HIV monitoring and evaluation (M&E) to key locations in Brazil; development of a harmonized set of structural, programatic and impact indicators publicly available at an internet-based system to monitor the epidemics (MONITORAIDS); training more than 8,000 Brazilian health professionals in a 2-day M&E course and more than 50 nationals in a two-year Master Degree curricula in M&E; validating HIV rapid test diagnostic; and successfully adapting and implementing three different models of evidence-based behavioral interventions to HIV prevention among men who have sex with men (MSM) – the most affected population in Brazil.
Full Opportunity Web Address:
N/A
Contact:
Agency Email Description:
zkoxalova@usaid.gov
Agency Email:
Date Posted:
2023-04-18
Application Due Date:
Archive Date:
2016-05-28