Notice Type:
Request for InformationRequest for Information Number:
72012121RFI00001Date of Issue:
April 12, 2021Repose due:
May 5, 2021 (16:00 Kyiv Local Time)Response to:
dharter@usaid.gov; morlova@usaid.govSubject:
USAID/Ukraine Request for Information on New Anti-Corruption Support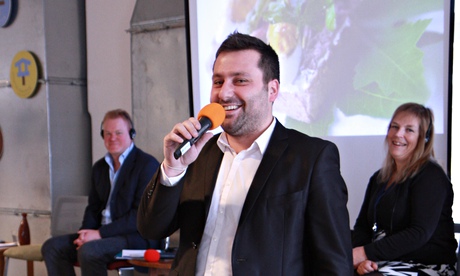 credit: British Council
Activity To:
All Interested Respondents/Parties:The United States Government, represented by the U. S. Agency for International Development (USAID), Regional Mission for Ukraine and Belarus, is publishing this Request for Information in order to obtain information and input from all interested entities, US and non-US organizations, on its potential future anti-corruption support activity.
The potential activity will aim to notionally provide technical assistance and build government and stakeholder capacity to advance meaningful anti-corruption, digitization, and good governance reforms in Ukraine.
This Request for Information (RFI) is issued solely for information gathering purposes and is published in accordance with FAR Part 10 and FAR 1 5. 201(e).
This is not a Request for Applications (RFA) or a Request for Proposals (RFP).
Please do not submit proposals/applications, resumes or promotional materials, as they will be discarded.
Responses to this RFI should be submitted to USAID via email to morlova@usaid.gov and dharter@usaid.gov with subject line "RFI:
Anti-Corruption Support Activity" no later than the date and time stated above.
Only electronic submissions will be accepted.
Responses to this RFI must be written in English.
Respondents will only receive an electronic confirmation acknowledging receipt of your response, but will not receive individualized feedback on any suggestions.
Questions regarding this announcement will not be accepted or answered.
Not responding to this request does not preclude participation in any future solicitation, if any is issued.
No basis for claims against the U. S. Government shall arise as a result of a response to this request for information or from the U. S. Government's use of such information.
Standard Clause:
FAR 5 2. 215-3 Request for Information or Solicitation for Planning Purposes (OCT 1997)(a) The Government does not intend to award a contract on the basis of this request or to otherwise pay for the information solicited except as an allowable cost under other contracts as provided in subsection 3 1. 205-18 Bid and Proposal Costs, of the Federal Acquisition Regulation.
(b) Although "proposal" and "offeror" are used in this Request for Information, your response will be treated as information only.
It shall not be used as a proposal.
(c) This request is issued for the purpose of obtaining information related to a potential anti-corruption activity.
This RFI will not be construed as a commitment by the U. S. Government to issue any solicitation, award any grant, or pay for any information submitted as a result of this request.
Responders are solely responsible for bearing all expenses associated with preparation and submission of the response to this RFI.
It should be noted that responding to this RFI will not give any advantage to any organization in any subsequent procurement.
Any information submitted in response to this notice is voluntary.Thank you for your interest in USAID programs and we look forward to your responses.