USAID seeks to effectively prevent, mitigate and manage the causes and consequences of violent conflict, instability and extremism through the issuance of a multiple award APS.
The Bureau for Democracy, Conflict, and Humanitarian Assistance (DCHA), Office of conflict Management and Mitigation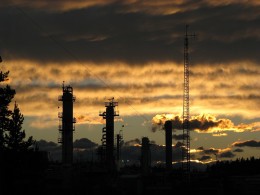 credit: Nautical9 via Flickr
(CMM) leads USAID's efforts to identify and analyze sources of conflict, supports early responses to address the causes and consequences of instability and violent conflict, and seeks to integrate conflict mitigation and management into USAID's analysis, strategies and programs and will transfer funds to USAID West Bank and Gaza Mission to compete, issue and manage the awards for this purpose in Israel, the West Bank and Gaza.
USAID will manage this APS in accordance with a Congressional appropriation to provide a central source of funding for reconciliation activities.
To meet Congressional intent, this APS will support "people-to-people" conflict mitigation and reconciliation programs and activities which bring together individuals of different ethnic, religious or political backgrounds from areas of civil conflict, national conflict and war.
Activities that provide innovative or creative opportunities for adversaries to address issues, reconcile differences, promote greater understanding and mutual trust and work on common goals or solve shared issues with regard to potential, ongoing, or recent conflict in the West Bank, Gaza and Israel, will receive consideration for funding under this APS.
The objective of the 2018 USAID/WBG CMM Annual Program Statement (APS) is to expand the peace constituency of Israelis and Palestinians while contributing to USAID's developmental objectives.
USAID seeks programs that produce more concrete and measurable results through conflict resolution by bringing participating groups together to resolve issues of common concern.
Studies have shown that when common goals or shared problems are present, communication between groups moved towards reducing conflict.
In addition to the people-to-people approach, USAID requests applicants to focus on issues of common interest between three categories of participants:
1) Israelis and Palestinians; 2) Israeli Arab and Jewish citizens.
Cross-border projects that bring together Israelis and Palestinians are strongly encouraged.
Activities can include citizens of other Middle Eastern and North African countries, but primary beneficiaries should be Israelis and Palestinians residing in Israel and the West Bank.
USAID highly encourages applications where participants engage in activities that will clearly benefit from the participation of another group in order to reach common goals or solve shared issues.
Activities addressing issues in water, farming, tourism, health, technology, energy, and the environment are just a few examples of successful past programming.
Additionally, USAID encourages applications that involve women, youth, and/or people living with disabilities and demonstrate a clear understanding of their role in conflict mitigation.
USAID also encourages activities that target disadvantaged beneficiaries residing in the peripheral areas.
Applicants must track and measure their activity's effectiveness in reducing conflict and in changing perceptions, and will develop a monitoring system to effectively measure their results.