To All Interested Parties:
USAID/Colombia is issuing this Request for Information (RFI) from interested organizations to provide comments, opinions and recommendations on the results and approaches for a future human rights activityThis is an RFI and NOT a Request for Proposals/Applications and is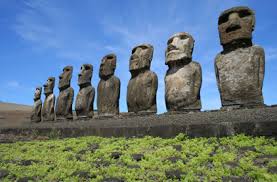 credit: sheknows
NOT to be construed as a commitment by the U. S. Government to issue any solicitation/notice of funding opportunity or to pay for any cost incurred in the preparation and submission of comments/answers to this RFI.
The main purpose of this RFI is to inform USAID/Colombia during the initial stage of designing a new human rights activity, which will build on current and previous programs.
Responses to this RFI will help identify priority approaches, programming areas, results and innovative ideas to address Colombia's human rights situation taking into account the country context, actors (including champions and spoilers), challenges and opportunities, coordination pitfalls, incentives and disincentives for change.
Please submit your feedback regarding the desired results (the "what") rather than describing how your organization would propose to achieve the results (the "how").
Responses to this RFI must be sent by the closing date and time to:
- bogotausaidofficeaa@usaid.govThank you for your interest in USAID/Colombia programs and we look forward to your comments.