The United States Agency for International Development (USAID) Mission in the Dominican Republic posts this Request for Information (RFI) to collect written information as described in section I-IV of this RFI.
This potential five-year Cooperative Agreement award will strengthen the Dominican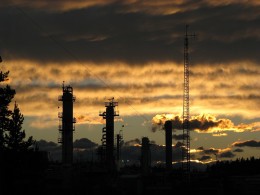 credit: Nautical9 via Flickr
Republic (DR) health system to reach HIV epidemic control through high-quality and client-centered HIV services.
---
---
---
---
Obtain Full Opportunity Text:
http://grants.nih.gov/grants/guide/rfa-files/RFA-RM-22-003.html
Additional Information of Eligibility:
USAID is contemplating the possibility to restrict competition of this assistance instrument to local entities.
Nevertheless, international organizations may be included as members of potential consortiums led by local organizations.
Full Opportunity Web Address:
http://grants.nih.gov/grants/guide/rfa-files/RFA-RM-22-003.html
Contact:
Agency Email Description:
ROAA-Regional Office of Acquisition and Assistance
Agency Email:
Date Posted:
2021-10-27
Application Due Date:
Archive Date:
2021-12-30