The U. S. Agency for International Development seeks information to create new pathways to work with local civil society and religious organizations in our disaster preparation, relief, and recovery activities.
This announcement is a Request for Information (RFI), not a Request for Applications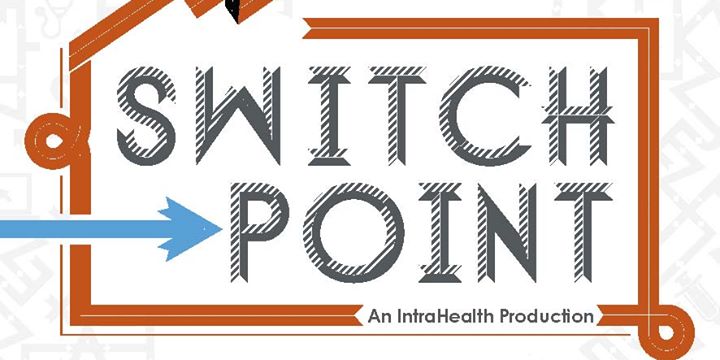 credit: SwitchPoint2014 Facebook Page
(RFA) or a Request for Proposal (RFP), and is not a commitment by USAID to issue a solicitation, contract, grant, or cooperative agreement or otherwise compensate an organization or individual for any information submitted as a result of this RFI.
This RFI is not funded and does not imply a commitment of funding from the U. S. Government.
The issuance of this RFI in no way obligates USAID to pay any costs incurred in the preparation and submission of the requested information.
Please do not submit proposals or statements of qualifications in response to this request.
USAID will not provide answers to any questions submitted in response to this request.
USAID/Haiti may use feedback and comments from this RFI to develop future programs.
Please note that any future RFA or RFP that USAID/Haiti issues will require all proposals or offers to be submitted in English only.
USAID/Haiti is accepting responses in French and Haitian Creole in addition to English for the purposes of this RFI only and will not consider any submissions in the future in a language other than English.
It should be noted that responding to this RFI will not give any advantage to any organization in any subsequent procurement.
Proprietary information should not be sent.
Please submit your proposal by e-mail attachment by the closing date and time shown at the top of this cover letter to port-au-princeusaidffp-ofda@usaid.gov.
Responses may be submitted in English, Haitian Creole, or French.
You will receive an electronic confirmation acknowledging receipt of your response, but will not receive feedback.
Hard copy responses are not required and are discouraged.
Late submissions will not be accepted.
Sincerely, Heather Wirick Contracting/Agreement Officer Background As part of the Agency's approach to self-reliance, USAID is focusing on supporting partner countries to manage and resource their own development through a locally-led process that builds the capacity of local actors.
In support of this objective, the Office of Food for Peace (FFP) and the Office of US Foreign Disaster Assistance (OFDA) within USAID/Haiti is seeking information to create new pathways to work with local civil society and religious organizations in our disaster preparation, relief, and recovery activities.
The purpose of this Request for Information (RFI) is to solicit feedback from organizations headquartered in Haiti and led by Haitians to the questions outlined below regarding their areas of work, location of work, and experience working with international funds.
The objective of this request for information is to increase awareness of the Office of Food for Peace regarding local organizations that have experience working with communities in the sector of disaster preparedness, relief, and recovery activities, particularly at the department level.
Activities carried out by FFP and OFDA in this sector include emergency food and non-food assistance.
Through its emergency programs, USAID provides assistance to prevent loss of life and encourage resilience in the event of crisis or disaster, save lives, reduce suffering, and support the early recovery of populations affected by disasters.
In addition emergency programs may be accompanied by complementary programming that has a direct impact on food security and may include:
agriculture and food security; livelihood; nutrition; Water, Sanitation, and Hygiene (WASH); and efforts to support gender equality, empower youth, or work with vulnerable populations.
When considering response to the inquiry questions below, responding organizations may wish to consult USAID's Organizational Capacity Assessment Tool (available at this link) to understand more broadly how organizational capacity may be assessed and understood.
Questions For Response When preparing your response to the following questions please ensure comments are concise and specific to the question asked.
Response to each question is not required.
USAID values concise, specific responses that provide a snapshot of the organization's capabilities, geographic coverage, and experience.
As noted above, please do not submit requests for funding, proposals, or statements of qualifications in response to this request as they will not receive a response.
Please give consideration and response to the following questions in 300 words or less per response:
a.
Where is your organization located and in what geographic areas does it work? b.
What is the size of your organization in terms of staff, budget and/or annual revenue? c.
What is your organization's contact information (telephone, email, physical address)? Who is the point of contact for donor coordination? d.
Has your organization received funding from a national or international source and, if so, can you provide a general amount and source(s) of funding? e.
Has your organization received organizational development training such as organizational planning, budgeting, and financial management, or other kinds of organizational training? If yes, please describe this training.
f.
What is the technical expertise of your organization and what kind of activities do you do with the communities in your area? g.
What do you think is the most important thing communities need to do to prepare for natural disasters, such as hurricanes, and what can they do to help recover from a disaster? h.
Have you ever received disaster response and recovery training? If yes, what kind and when? i.
Is your organization legally registered with the relevant government entities? j.
Has your organization worked with or supported the Direction de la Protection Civil (DPC)? If yes, in what capacity? k.
Please describe any innovative approaches your organization is taking towards the design and delivery of humanitarian assistance.
l.
Please describe any mechanisms your organization uses to solicit beneficiary feedback in both the design and execution of humanitarian assistance programs.
Please note that all information provided will be for the use of USAID in the planning and program development processes.
Any information considered sensitive or private by the responding organizations should be marked as sensitive or confidential.
Responses should not exceed ten (10) pages and should focus on addressing the questions above.
Studies, reports, or other supporting information may be included as supplemental attachments, not to exceed 20 pages above the ten (10) page limit.
Do not submit applications, proposals, resumes, or promotional materials.
They will be discarded.
Thank you for your assistance and interest in USAID/Haiti programs.
[End of Request for Information]