Rwanda Service Delivery Activity" (RSDA) aims to improve the utilization and quality of Reproductive, Maternal, Newborn and Child Health (RMNCH) and Malaria services, in a sustainable manner with the goal of reducing infant and maternal mortality in Rwanda.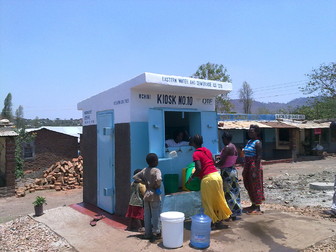 credit: From Wikipedia
---
---
---
---
Obtain Full Opportunity Text:
Link to full grant announcement, including additional requirements
Additional Information of Eligibility:
• Nonprofit organizations or institutions • Colleges, universities, and other academic institutions • State or local government agencies • Federally-acknowledged or state-recognized Native American tribes or groups Applicant organizations must be registered in the System for Award Management (SAM) prior to submitting an application, maintain SAM registration throughout the application and award process, and include a valid DUNS number in their application.
Details on SAM registration and requesting a DUNS number can be found at the System for Award Management website at http://sam.gov.
Please refer to the User Guides section and the Grants Registrations PDF.
Ineligible applications will not be reviewed.
Full Opportunity Web Address:
http://www.archives.gov/nhprc/announcement/access.html
Contact:
Agency Email Description:
alali@usaid.gov
Agency Email:
Date Posted:
2018-03-12
Application Due Date:
Archive Date:
2018-05-23