The U. S. Embassy Bamako announces an open competition for qualified organizations and individuals to submit applications to carry out a program to train high school and university English club leaders in pedagogy, leadership, techniques to enhance speaking ability, and membership development, retention,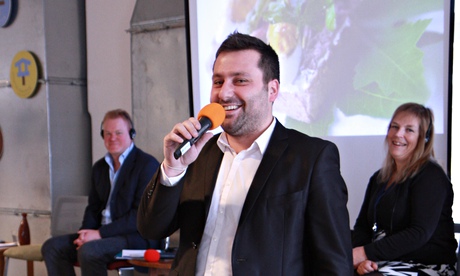 credit: British Council
and engagement.
---
Relevant Nonprofit Program Categories
---
---
---
---
Obtain Full Opportunity Text:
http://grants.nih.gov/grants/guide/rfa-files/RFA-DA-12-003.html
Additional Information of Eligibility:
For-profit or commercial entities are not eligible to apply for this award.
All other interested individuals and organizations can apply for the award, including: - Professional or civil society associations and organizations working in English instruction, curriculum development, and leadership.
- Malian non-profit/nongovernmental organizations or U. S. or foreign non-profit/nongovernmental organizations with significant experience in Mali.
- Accredited public and private non-profit educational institutions.
- Individuals.
Full Opportunity Web Address:
http://grants.nih.gov/grants/guide/rfa-files/RFA-DA-12-003.html
Contact:
Agency Email Description:
For Inquiries
Agency Email:
Date Posted:
2021-06-25
Application Due Date:
Archive Date:
2021-09-01