This Request for Information (RFI) is a preliminary call for expressions of interest for a potential activity to support the Ethiopian Federal Ministry of Health (FMOH)'s work to improve its various networks of health information systems (HIS).
This is an integral element of the Government of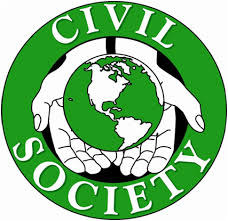 credit: Razoo
Ethiopia's (GOE) Health Sector Transformation Plan (HSTP).
The overall desire of the GOE is to have the highest possible level of health and quality of life for all its citizens.
This RFI will provide stakeholders an opportunity to review, comment, and enhance USAID/Ethiopia's perspectives on an HIS.
This is a Request for Information (RFI) issued solely for information and planning purposes.
This is not a Request for Proposals (RFP) or a Request for Applications (RFA) and is not to be construed as a commitment by the U. S. Government to issue any solicitation or Notice of Funding Opportunity, or ultimately award a contract or assistance agreement on the basis of this RFI, or to pay for any information voluntarily submitted as a result of this request.