Accelerating Promising Practices for Small Libraries (APP) is a special initiative of the National Leadership Grants for Libraries Program.
The goals of this initiative are to support projects that strengthen the ability of small and/or rural libraries and archives to serve their communities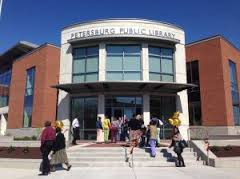 credit: VIRGINIA LISC
and to build grantee capacity through participation in a community of practice.
IMLS invites applications that focus on transforming K-12 school library practice, community memory, or digital inclusion and are clearly linked to an individual institution's broader community needs.