USAID seeks to effectively prevent, mitigate and manage the causes and consequences of violent conflict, instability and extremism.
The Bureau for Democracy, Conflict, and Humanitarian Assistance (DCHA), Office of Conflict Management and Mitigation (CMM) leads USAID's efforts to identify and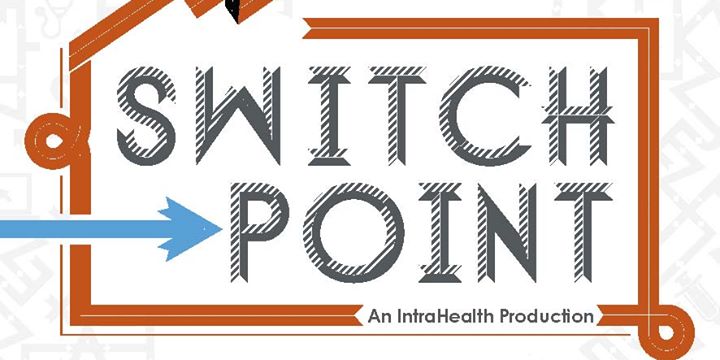 credit: SwitchPoint2014 Facebook Page
analyze sources of conflict, supports early responses to address the causes and consequences of instability and violent conflict, and seeks to integrate conflict mitigation and management into USAID's analysis, strategies and programs.
"People-to-people" programs are one approach among many to conflict mitigation.
This solicitation is intended to fund conflict mitigation programs with a people-to-people approach, and to derive lessons learned and best practices for future people-to-people programming.
The theory of change of this CMM program states that if USAID supports civil society organizations and other institutions in promoting a culture of peace and mutual respect between Israelis and Palestinians at all levels, then there will be an expanded peace constituency that is more enduring in the face of shocks and setbacks.
The reconciliation program needs to foster sentiment at all levels of society to bring about a peaceful settlement to the conflict, both at the political and social levels.
Lessons learned will be incorporated into future programs and solicitations, and will inform DCHA/CMM's research agenda for conflict management and mitigation.
Applications under this solicitation will describe a people-to-people approach based on a context and conflict analysis that leads to a concrete program change hypothesis.
The objective of the FY 2016 USAID/WBG CMM Annual Program Statement (APS) is to expand the peace constituency of Israelis and Palestinians while contributing to USAID's developmental objectives.
USAID seeks programs that produce concrete and measurable results through conflict resolution by bringing participating groups together to resolve issues of common concern.
Studies have shown that when common goals or shared problems are present, communication between groups moved towards reducing conflict.
In addition to the people-to-people approach, USAID requests Applicants to focus on issues of common interest between three categories of participants:
1) Israelis and Palestinians; 2) Israelis, Palestinians, and Jordanians; 3) Israeli Arab and Jewish citizens.
Cross-border programs that bring together Israelis and Palestinians and activities that bring together Israelis, Palestinians, and Jordanians are strongly encouraged.
Programs can include citizens of other Middle Eastern and North African countries, but primary beneficiaries should be Israelis and Palestinians residing in Israel and the West Bank.
USAID highly encourages programs where participants engage in activities that will clearly benefit from the participation of another group in order to reach common goals or solve shared issues.
Programs addressing issues in water, farming, tourism, health, technology, energy, and the environment are just a few examples of successful past programming.
Additionally, USAID will encourage applications that involve women, youth, and/or people living with disabilities and demonstrate a clear understanding of their role in conflict mitigation.
In addition, the APS will encourage applicants to target dis-advantaged beneficiaries residing in the peripheral areas.
Applications must demonstrate the ability to measure the program's effectiveness in reducing conflict and in changing perceptions, and partners shall develop a monitoring system to effectively measure their results.
To be eligible for funding under this APS, applications must propose people to people programs as described above.
Potential partners include but are not limited to:
U. S. and non-U. S. non-profit or for-profit non-governmental organizations (NGOs), private voluntary organizations, foundations, colleges and universities, civic groups, faith-based and community institutions, international organizations (PIO or IO), private businesses and associations, regional organizations, philanthropic organizations, and advocacy groups.
For-profit applicants should note that USAID policy prohibits the payment of fee/profit to the prime recipient under grants and Cooperative Agreements.
Forgone profit does not qualify as cost-sharing or leveraging.
USAID encourages applications from potential new partners and, in particular, Palestinian Organizations.
USAID encourages applications from partnerships or consortia with preference for local organizations as lead "primes" and international organizations providing capacity building.
In this context, partnerships are defined as a negotiated arrangement among organizations that provides for a substantive, collaborative role for each of the partners in the planning and implementation of the program.
Applicants intending to represent a coalition of providers should be prepared to provide, if requested, a signed partnership agreement stating:
• An intent to commit or receive resources from the prospective partner(s) contingent upon receipt of funds; • How the partnership arrangement advances the objectives of the program; • Supporting documentation identifying the resources, experience, and expertise of the partner(s); • Evidence that the partner(s) has been involved in the planning of the program; and • Clarification of the role of the partner(s) in the implementation of the program, evaluation, and sustainability and financial relationships.
USAID anticipates awarding multiple Standard Assistance Awards (Grants and Cooperative Agreements) and Fixed Amount Awards (FAAs) up to $9 million under the 2016 APS.
Details of the 2016 APS are still under deliberation, but draft parameters are currently being considered as follows:
Standard Assistance Award:
Range from a minimum amount of $500,000 to a maximum amount of $1,200,00 0. Finalists applying for a Standard Assistance Award will be invited to submit a full application.
The period of performance for the Standard Assistance Award should not exceed three years.
Fixed Amount Award:
Range from a minimum amount of $50,000 to a maximum amount of $150,000 for Cross Border Programs for a maximum period of 24 months and a minimum amount of $50,000 to a maximum amount of $100,000 for Israel Only Programs for a maximum period of 18 months.
Applicants that submit applications that fall within the parameters of FAAs will not be required to submit a full application and will be notified if successful or unsuccessful based only on the summary application.