The Academy for Women Entrepreneurs (AWE) provides applicants with resources to promote women's social and economic empowerment through AWE.
The U. S. Department of State Bureau of Educational and Cultural Affairs (ECA) established the Academy for Women Entrepreneurs in 2019 to provide women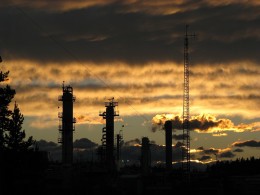 credit: Nautical9 via Flickr
with the knowledge, networks, and access they need to launch or scale successful businesses:
https://eca.state.gov/awe.
AWE is a flexible educational opportunity that combines localized coaching and mentoring with the online DreamBuilder platform, , created through a partnership with Arizona State University's Thunderbird School for Global Management and the Freeport-McMoRan Foundation.
Cohorts of approximately 30 women meet online and in-person to learn core business skills such as strategic planning, marketing, and finance, then discuss the material with local facilitators, business leaders, and U. S. exchange alumni mentors.
AWE reinforces peer-to-peer learning, networking, and cohesion among the graduating classes of women entrepreneurs, while also driving local prosperity and business growth.
Please carefully follow all instructions below.
The submission of the SOI is the first step in a two-step process.
Applicants must first submit a concise (1-3 pages) statement of interest designed to clearly communicate program idea and objectives.
This is not a full proposal.
The purpose of the SOI process is to allow applicants to submit program ideas for evaluation prior to requiring the development of a full proposal application.
Upon a merit review of eligible SOIs, selected applicants will be invited to expand on their program idea(s) by submitting a full proposal application.
Full proposals will go through a second merit review before final funding decision are made.
Program Objectives:
· Provide resources for enterprising women, including those displaced from Nagorno- Karabakh, to engage in U.S-style online education with guided facilitation from USG exchange alumni, local business leaders, or other local partners.
· Foster networks that support participants' access to peer-to-peer mentors, business partners, and scaling opportunities with businesses in the region and in the United States.
· Engage AWE alumni with volunteer, professional, and educational opportunities in ways to promote business expansion.
Participants and Audiences:
Please be specific when mentioning the target audience(s) of your proposed project, including demographic information and the approximate number of beneficiaries to be directly and indirectly impacted by project activities.