For BAA-16-100-SOL-00003 (SST-BAA):Synopsis:
BARDA encourages the advanced research, development and acquisition of medical countermeasures such as vaccines, therapeutics, and diagnostics, as well as innovative approaches to meet the threat of Chemical, Biological, Radiological and Nuclear (CBRN)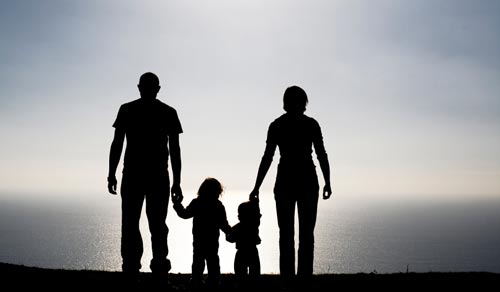 credit: Turnbacktogod
agents in support of the preparedness mission and priorities of the HHS Public Health Emergency Medical Countermeasures Enterprise (PHEMCE) articulated in the 2014 PHEMCE Implementation Plan for CBRN Threats.
The Implementation Plan is located on the ASPR website:
http://www.phe.gov/Preparedness/mcm/phemce/Documents/2014-phemce-sip.pdfThe Pandemic and All Hazard Preparedness Act Pub.
L.
No.
109-417, 42 U.S.C.
§ 241 et seq.
(PAHPA; http://www.gpo.gov/fdsys/pkg/PLAW-109publ417/pdf/PLAW-109publ41 7. pdf) and The Pandemic and All Hazard Preparedness Reauthorization Act Pub.
L.
No.
113-5, (PAHPRA:
http://www.gpo.gov/fdsys/pkg/PLAW-113publ5/pdf/PLAW-113publ 5. pdf) authorizes BARDA to (i) conduct ongoing searches for, and support calls for, potential qualified countermeasures and qualified pandemic or epidemic products; (ii) direct and coordinate the countermeasure and product advanced research and development activities of the Department of Health and Human Services; (iii) establish strategic initiatives to accelerate countermeasure and product advanced research and development (which may include advanced research and development for purposes of fulfilling requirements under the Federal Food, Drug, and Cosmetic Act or section 351 of this Act) and innovation in such areas as the Secretary may identify as priority unmet need areas; and (iv) award contracts, grants, cooperative agreements, and enter into other transactions, for countermeasure and product advanced research and development.Areas of Interest:The purpose of this BAA is to solicit proposals that focus on one or more of the following area of interest as listed here and further described in Part I.Development Areas of Interest:Area of Interest #1:
Platform Technologies to Expedite the Identification, Development, and Manufacturing of Medical Countermeasures against Infectious DiseasesBARDA anticipates that research and development activities awarded from this Broad Agency Announcement (BAA) will serve to advance the knowledge and scientific understanding of candidates' platform technologies submitted for consideration under this Area of Interest should fully describe all aspects of the platform and supportive technologies and should include a statement of work that applies the platform to a known pathogen or disease, as an example, to demonstrate the capabilities of the platform and allow evaluation of its feasibility and performance.
The Government intends to have a full & open competition for this requirement in the form of a BAA.
This synopsis is not a BAA; a BAA itself is anticipated to be posted on or about October 13, 201 5. The Government expects to make 1 or more awards, subject to the availability of funds.
The open period of the BAA will be specified in the BAA itself.
---
---
---
---
Obtain Full Opportunity Text:
Full Announcement and Application
Additional Information of Eligibility:
Eligible Offerors:This BAA is open to ALL responsible sources.
Offerors may include single entities or teams from private sector organizations, Government laboratories, and academic institutions.To be eligible for award, a prospective recipient must meet certain minimum standards pertaining to financial resources, ability to comply with the performance schedule, prior record of performance, integrity, organization, experience, operational controls, technical controls, technical skills, facilities, and equipment.Federally Funded Research and Development Centers (FFRDCs) and Government entities (Government/National laboratories, military educational institutions, etc.) are subject to applicable direct competition limitations and cannot propose to this BAA in any capacity unless they address the following conditions.
FFRDCs must clearly demonstrate that the proposed work is not otherwise available from the private sector AND must also provide a letter on letterhead from their sponsoring organization citing the specific authority establishing their eligibility to propose to government solicitations and compete with industry, and compliance with the associated FFRDC sponsor agreement and terms and conditions.
This information is required for FFRDCs proposing to be prime or subcontractors.
Government entities must clearly demonstrate that the work is not otherwise available from the private sector and provide written documentation citing the specific statutory authority (as well as, where relevant, contractual authority) establishing their ability to propose to Government solicitations.
Specific supporting regulatory guidance, together with evidence of agency approval will be required to fully establish eligibility.
BARDA will consider eligibility submissions on a case-by-case basis; however, the burden to prove eligibility for all team members rests solely with the Proposer.Historically Black Colleges and Universities (HBCU), Minority Institutions (MI), Small Business concerns, Small Disadvantaged Business concerns, Women-Owned Small Business concerns, Veteran-Owned Small Business concerns, Service-Disabled Veteran-Owned Small Business concerns, and HUB Zone Small Business concerns are encouraged to submit proposals and to join other entities as team members in submitting proposals.In accordance with federal statutes, regulations, and HHS policies, no person on grounds of race, color, age, sex, national origin, or disability shall be excluded from participation in, be denied the benefits of, or be subjected to discrimination under any program or activity receiving financial assistance from the HHS.
Full Opportunity Web Address:
Contact:
Agency Email Description:
Agency Email:
wendell.conyers@hhs.gov
Date Posted:
2015-10-19
Application Due Date:
2017-10-30
Archive Date:
2017-11-23