The U. S. Department of State announces an open competition for organizations and individuals to submit applications to analyze and conduct outreach regarding Chinese investment activity in Germany in the context of the Chinese government's Made in China 2025 (MIC2025) industrial strategy.
This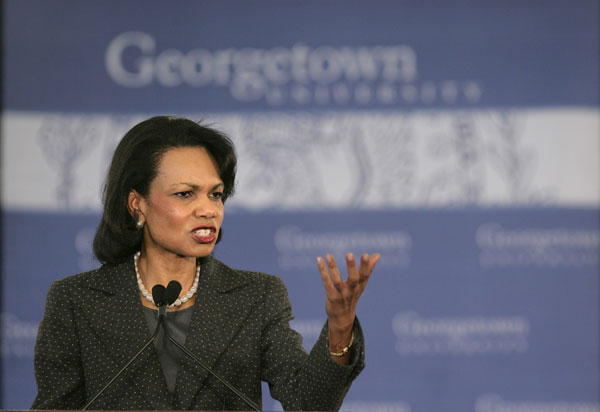 credit: From Wikimedia
program looks at Chinese strategic investment, including systematic Chinese efforts to acquire advanced technologies and critical infrastructure in Germany and Europe.
Germany was the third largest European recipient of Foreign Direct Investment (FDI) from China in 2018, with € 2. 1 billion in- flows.
When measured cumulatively, Germany was the second largest European recipient of Chinese FDI from 2000-2018 after the United Kingdom, with €2 2. 2 billion in investments.
Germany's industrial sector is a target of Chinese government efforts under MIC2025 to systematically acquire advanced technologies, with the end goal being to catch up to industrialized countries by 2025 and overtake them by 204 9. A recent study shows that roughly two thirds of Chinese M&A activity in Germany from 2014-2017 occurred in the ten priority sectors identified in MIC2025, including electric/hybrid vehicles, robotics, electrical equipment, and biotechnology, and was distributed across economic centers of Baden-Württemberg, North Rhine-Westphalia, and Bavaria.
1. Program Objectives Part A:
The program will seek to raise awareness of the potential impact of the Chinese government's industrial strategy on Germany's long-term economic competitiveness..
While recent studies of Chinese investment in Germany and Europe have utilized existing macro-level statistical data of FDI to analyze and identify broad sectoral trends, an up-close and in-depth examination of Chinese M&A activity at the project-level has not yet been undertaken.
The program will use a case-study approach to examine the modalities of Chinese investment in Germany, building upon existing research on M&A activity in the context of MIC2025, such as the Bertelsmann Foundation's "Is China Systematically Buying Up Key Technologies?" or the Mercator Institute for China Studies' "Chinese FDI in Europe:
2018 trends and impact of new screening policies." The implementing partner will identify three to five relevant acquisitions and analyze the M&A process from its initial exploratory phase through to acquisition and transition to Chinese ownership.
It will examine whether the acquiring firm had ties to the Chinese Communist Party and access to state subsidized loans.
It will identify how the ownership change affected the German firm's direction and operations, including decisions regarding physical plant, human resources, supply chains, and intellectual property.
As Chinese M&A activity is still a recent phenomenon in Germany, it will seek to draw policy-relevant conclusions from combined case studies regarding the economic and security implications of further Chinese M&A activity.
Part B:
Following completion of a written product, the implementing partner will design an outreach plan to communicate the report's findings to German and international stakeholders, in coordination with Embassy Berlin.
Outreach should seek to amplify the report's findings via press contacts, social media, and possibly via a public-facing event co-sponsored by the U. S. Embassy and its Consulates in Germany.
The implementer will seek to conduct outreach with Berlin-based think tanks and academic institutions, but also with state- and city-level governments and civil society organizations.
The federal government may also be considered as a potential partner.
The implementing partner should ensure there is sufficient funding for outreach in the program budget.
2. Participants and Audiences While the primary target audiences are German government policy makers, think tanks, and industry associations at the federal, state and local-levels, the program will also seek to reach non-elite, non- expert audiences in Germany.
To do this, the report should be written with a general audience of non- China and non-investment policy experts in mind.
The outreach phase will target audiences outside of Berlin.