BJA is seeking training and technical assistance (TTA) providers who will develop criminal justice-related curricula and deliver TTA to state and local law enforcement agencies, other justice system agencies, and communities.
The providers will also be responsible for supporting all aspects of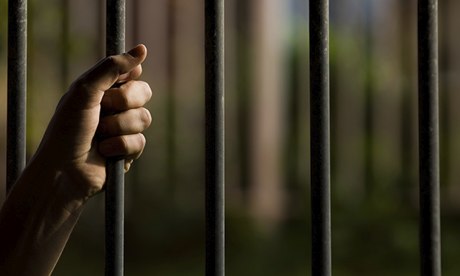 credit: The Guardian
the PSN National TTA Program, a collaborative effort of the following DOJ component agencies:
Federal Bureau of Investigation (FBI); Bureau of Alcohol, Tobacco, Firearms and Explosives (ATF); U. S. Marshals Service (USMS); Criminal Division; the Executive Office of U. S. Attorneys (EOUSA); and OJP, including BJA.
Funding for this initiative is anticipated through the FY 2015 appropriation.
The PSN National TTA Program is designed to provide TTA resources that are critical to communities' efforts to reduce gun-related crimes and violent criminal gangs.
In addition, the PSN National TTA Program provides comprehensive TTA that addresses a range of criminal justice subject areas impacting communities.
The goal of the PSN National TTA Program is to provide assistance to state and local law enforcement, criminal justice professionals (e.g., academic, corrections, etc.) and communities to improve the level of knowledge, communication, collaboration, and tactics involved in addressing gun crime and gang violence that impact communities throughout the nation.
The PSN National TTA Program is supported by research and evidence-based practices and strategies.
The program combines the leadership of DOJ and the expertise of nationally recognized criminal justice practitioners and action research experts to deliver a wide variety of TTA nationwide.
Programs funded under this solicitation are intended to have a national impact.