The Second Chance Act of 2007 (Pub.
L.
110-199) provides a comprehensive response to the increasing number of incarcerated adults and juveniles who are released from prison, jail, and juvenile residential facilities and returning to communities.
There are currently over 2. 2 million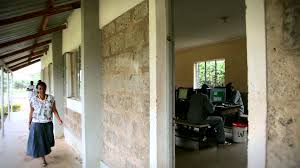 credit: YouTube
individuals serving time in our federal and state prisons, and millions of people cycling through tribal and local jails every year .
Ninety-five percent of all people incarcerated today will eventually be released and will return to communities.
The coordination of reentry of members of Native American tribes is even more complex given that they can return from federal, Bureau of Indian Affairs (BIA), state, local, and tribal facilities.
The Second Chance Act helps to ensure that the transition individuals make from prison, jail, or juvenile residential facilities to the community is successful and promotes public safety.