To further the Administration's commitment to locally-driven public safety solutions and to being responsive to critical emerging issues, BJA is seeking applications for Supporting Innovation:
Field-Initiated Programs to Improve Officer and Public Safety.
BJA has created this program to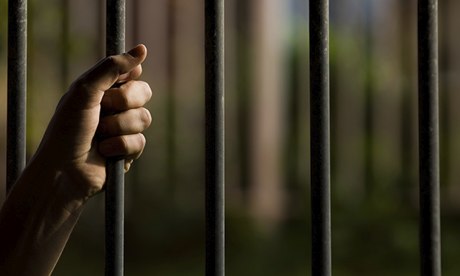 credit: The Guardian
launch a robust and creative grant funding stream for the field.
Supporting Innovation invites applicants to develop and test solutions that will improve officer and public safety and save lives.
Lessons learned from these projects can serve as models for the nation's criminal justice system regarding reducing violent crime, including violent crime related to tribes and tribal members, and addressing the nation's opioid epidemic.
---
---
---
---
Obtain Full Opportunity Text:
http://grants.nih.gov/grants/guide/pa-files/PAR-08-147.html
Additional Information of Eligibility:
United States Government, represented by the Agency for International Development (USAID) Mission to the West Bank and Gaza is seeking applications from qualified U. S. Non-Governmental Organizations (NGOs), U. S. Private Voluntary Organizations (PVOs), Public International Organizations (PIOs), and U. S. for profit firms (provided they forgo profit) to implement a program entitled "School Improvement Program".
Pursuant to 22 CFR 226.81, it is USAID policy not to award profit under assistance instruments.
However, all reasonable, allocable and allowable expenses, both direct and indirect, which are related to the agreement program and are in accordance with applicable cost standards (22 CFR 226, OMB Circular A-122 for non-profit organization, OMB Circular A-21 for universities, and the Federal Acquisition Regulation (FAR) Part 31 for profit organizations), may be paid under the anticipated award.
USAID welcomes applications from organizations which have not previously done business with USAID.
Applicants must have established financial management, monitoring and evaluation, internal control systems, and policies and procedures that comply with established U. S. Government standards, laws, and regulations.
The successful applicant(s) will be subject to a responsibility determination issued by a warranted Agreement Officer (AO) in USAID.
The Recipient must be a responsible entity.
The AO may determine a pre-award survey is required and if so, would establish a formal survey team to conduct an examination that will determine whether the prospective recipient has the necessary organization, experience, accounting and operational controls, and technical skills – or ability to obtain them – in order to achieve the objectives of the program.
Full Opportunity Web Address:
https://www.bja.gov/Field18
Contact:
Agency Email Description:
Technical Application Assistance
Agency Email:
Date Posted:
2018-06-28
Application Due Date:
Archive Date:
2011-05-11