Systemic Lupus Erythematosus (SLE) is an autoimmune disease in which the immune system produces antibodies to cells within the body leading to widespread inflammation and tissue damage.
SLE may be characterized by periods of illness with a variety of clinical manifestations, that can affect joints,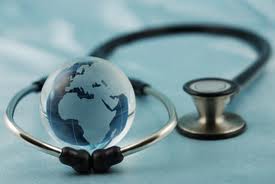 credit: ihealthtran
skin, brain, lungs, kidneys, and blood vessels, and periods of remission.
People with SLE may experience fatigue, pain or swelling in joints, skin rashes, and fevers.
SLE can occur at any age, but is primarily a disease of young women with peak occurrence between puberty and child-bearing years.
It has strong disparities in incidence, prevalence, and survival by both sex and race/ethnicity, with women affected 8 times more than men and many minorities affected at higher rates than whites.
Estimates of the prevalence of SLE vary widely, and misdiagnosis is common.
Newer and more complete CDC-funded population-based SLE registries with a primary purpose of generating better prevalence (and incidence) estimates published results in 201 4. Annual prevalence from 2002-2004 were much higher for blacks than whites in Michigan (Washtenaw and Wayne Counties) (11 1. 6 vs 4 7. 5 per 100,000 persons) and in Georgia (DeKalb and Fulton Counties) (12 8. 0 vs.
3 9. 9 per 100,000 persons).
Annual prevalence from 2007-2009 for American Indians/Alaska Natives was 178 per 100,00 0. New registries in California (San Francisco County) and New York City (Manhattan) will soon provide annual prevalence estimates for Hispanics and Asians.Annual prevalence estimates were much higher among women than men in Michigan ( 9. 3 vs 1. 5 per 100,000 persons), in Georgia (14 5. 8 vs 1 7. 5 per 100,000 persons), and in the American Indian/Alaska Native population (271 vs.
54 per 100,000 persons).
Healthy People 2020This FOA addresses Healthy People 202 0. It is committed to the vision of a society in which all people live long, healthy lives.
This cooperative agreement addresses Healthy People 2020 focus areas of Arthritis, Osteoporosis, and Chronic Back Conditions; Access to Health Services, Disability, and Health; Health Communication and Health Information Technology; and Health-related Quality of Life & Well-being.
All arthritis objectives are relevant because lupus isconsidered part of "doctor-diagnosed arthritis" as used in Healthy People and in CDC surveillance systems.
This site is available at http://healthypeople.gov.
Other National Public Health Priorities and StrategiesThis Funding Opportunity Announcement aligns with national health objectives aimed at creating social and physical environments that promote good health for all with the following goals of CDC's National Center for Chronic Disease Prevention and Health Promotion:
• Monitor, prevent, delay, detect, and control chronic diseases.
• Conduct chronic disease research and translate to practical and effective prevention strategies.
• Promote social, environmental, policy, and systems approaches that support health.
• Achieve equity in health by eliminating racial and ethnic disparities and achieving optimal health for all Americans.
• Work with partners from all sectors of society to increase the reach and effectiveness of public health programs.
Relevant WorkCDC has previously funded and is currently funding work on a variety of SLE-relevant activities, including lupus registries, follow-up studies, formative research, and creating a public health agenda.Five Lupus Registries were designed to create credible estimates of the incidence and prevalence of lupus in various ethnic groups by creating population-based cohorts.
These include:
• Developing and Implementing the Georgia Lupus Registry • Michigan Lupus Epidemiology and Surveillance (MILES) Program • California Lupus Surveillance Program • Manhattan Lupus Surveillance Program • Indian Health Service Lupus ProjectThree longitudinal follow-up studies of established population-based lupus cohorts will determine natural history, access to care, current treatment, and other outcomes.
These currently funded projects are being completed by University of Michigan, Emory University, and University of California, San Francisco.Formative research on SLE self-management is being completed through a two-year (beginning in 2014) Interagency Agreement with Oak Ridge Associated Universities titled "Filling a Gap:
Creating Educational Program/Tools/Materials to Enhance Self-Management in Systemic Lupus Erythematosus (SLE)."The Lupus Public Health Agenda will help create an agenda and prioritize public health efforts addressing lupus.
This is being done through the National Association of Chronic Disease Directors award "Developing a Public Health Agenda for Lupus", an activity that will be completed in 201 5. ApproachApplicants will use the logic model which provides a framework for program planning, implementation, and evaluation throughout the entire project period.
Working backwards through the logic model from the long-term objectives (impacts) will assure that strategies, activities, and short-term outcomes are aligned to achieve impact.
Thus, all proposed objectives and activities in the applicant's work plan should be connected to elements reflected in the logic model and contribute to the ultimate goals of improving lupus symptom recognition, diagnosis, and use of self-management, physical activity, and strength training resources; improving lupus health outcomes, and improving health-related quality of life among individuals with lupus.
PurposeThe purpose of this program is to conduct activities that enhance the health and quality of life of people with lupus and their care givers by creating sustainable lupus awareness and improving lupus-related health communications, increasing patient and provider education and implementation of lupus self-management education, physical activity, and strength training strategies, and developing national partnerships with community-based organizations to enhance sustainability of efforts to increase awareness, improve health communication, and increase referral and dissemination of self-management and physical activity resources.
CollaborationsIt is strongly recommended that applicants work collaboratively with CDC and other public health and lupus stakeholders, including but not limited to previously funded lupus registries projects, current lupus follow-up studies and formative research projects, and participants and supporters of the National Public Health Agenda for Lupus (to be published by September 2015).
Target PopulationsApplicants must target individuals with lupus, specifically those with systemic lupus erythematosus (SLE) and sub populations of individuals with SLE where healthdisparities are evident.
They must also with work health care providers who care for patients with SLE.
Applicants must describe the ways in which the efforts of this FOA will include individuals with lupus and their care providers in the planning, development,and implementation of proposed activities.
CDC Evaluation and Performance Measurement StrategyWith technical assistance from CDC staff, the grantee will design an evaluation plan based on current data sources available (i.e., current rheumatologist and current information being provided to help SLE patients manage their disease outside of the clinic arena).
The lupus registries projects and follow-up studies will provide a baseline for provider information and will expand to create data sources as necessary.
The grantee will determine the best evaluation plan (seeking CDC guidance as necessary) that measures the following program goals (Impact Evaluation) based on the short, medium, and long-term goals.Applicant Evaluation and Performance Measurement PlanCDC may revise existing requirements through an addendum to this notice, which could include additional recipient requirements for evaluation and performance measurement, in which case a detailed explanation of any additional requirements will be provided in the Notice of Award to the successful applicants.
Any additional reporting requirements will not exceed applicable grants regulation limits.
Applicants Evaluation and Performance Measurement Plan will be comprised of two components:
1. Tracking progress and completion of strategies - Awardees will track overall progress on infrastructure and short-term outcome objectives, as well as specific progress on activities on a quarterly basis.
This collection of data is known as performance monitoring data.Use of ongoing performance monitoring data, along with any needs assessment or other data, for ongoing program improvement and mid-course corrections.Track overall progress on outcome objectives as well as specific progress on activities designed for targeted populations.
Use of performance monitoring data and other available sources to document the steps taken to implement program activities by describing successes, barriers, and challenges.
2. Measurement of short-term outcomes - Using detailed guidance from CDC (provided post-award), awardees will set targets and then monitor progress towards these targets on the number of individuals with lupus and providers who were reached by the awareness campaign, the number of evidence-based self-management, physical activity and strength programs that were disseminated, and the number of referrals to lupus clinical and community based resources.
Organizational Capacity of Awardees to Execute the ApproachFunding will be provided to the qualified applicant who can demonstrate previous experience and success in serving the diverse needs of individuals with SLE and their families in the U. S. Examples of organizational capacity criteria for applicants include:
Serving as an organization wholly dedicated to lupus with national and local legally affiliated networks (legal authority to conduct work under the name of the national organization), accountable under a series of approved criteria and standards with robust quality assurance.
In order for this program to have nationwide impact, the organization should be able to disseminate strategies to at least 25 states.Providing direct support services for people with lupus through professional health educators and a legally affiliated network (legal authority to conduct work under the name of the national organization).Successful history of conceiving developing and carrying out national lupus awareness campaigns such as advertising council campaigns and the organizational capacity to handle increased inquiries by phone and web.Experience in surveying, identifying, and interpreting the needs of those who are affected by SLE.Experience in identifying the needs of those who have or may have lupus in translating those needs into messages that resonate with the target audience and motivate action.Capacity and proven prior success to engage various types of media across the country to use campaign and/or health communication materials.Proven prior success distributing and promoting awareness and/or health communication campaigns on behalf of non-profit organizations and government agencies.Capacity to engage volunteer talent from the advertising and communication industries and the resources of the business and lupus communities to deliver critical messages to the publicIn addition, applicants for all three components of this FOA must be able to demonstrate the capacity to conduct all of the strategies and activities outlined in this FOA (i.e., create sustainable lupus awareness and improve lupus-related health communications, increase patient and provider education and implementation of lupus self-management education, physical activity, and strength training strategies, and develop a national network of lupus partnerships.
CDC Monitoring and Accountability ApproachMonitoring activities include routine and ongoing communication between CDC and awardees, site visits, and awardees reporting (including workplans, performance, and financial reporting).
Consistent with applicable grants regulations and policies, CDC expects the following to be included in post-award monitoring for grants and cooperative agreements:
Tracking awardees progress in achieving the desired outcomes.
Ensuring the adequacy of awardees systems that underlie and generate data reports.
Creating an environment that fosters integrity in program performance and results.Monitoring may also include the following activities:
Ensuring that work plans are feasible based on the budget and consistent with the intent of the award.
Ensuring that awardees are performing at a sufficient level to achieve outcomes within stated timeframes.
Working with awardees on adjusting the work plan based on achievement of outcomes, evaluation results, and changing budgets.
Monitoring performance measures (both programmatic and financial) to assure satisfactory performance levels.Other activities deemed necessary to monitor the award, if applicable.These activities may include monitoring and reporting activities that assist grants management staff (e.g., grants management officers and specialists, and project officers) in the identification, notification, and management of high-risk grantees.