In 2020, Congress recognized CDC's work with stakeholders to expand public health education and awareness activities that help improve surveillance, diagnosis, and proper treatment for chronic diseases.
Congress charged CDC with establishing a new competitive grant program to expand and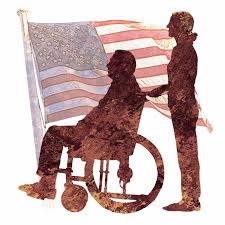 credit: Washington Times
advance work with stakeholders on education, outreach, and public awareness activities for a variety of chronic diseases for which there is a clear disparity in public and professional awareness and that are not currently funded through a direct FY21 CDC appropriations line.
This approach would strengthen the science base for prevention, education, and public health awareness for a variety of chronic diseases that do not currently have dedicated resources that would lead to meaningful patient outcomes.
This 3 year competitive grant will complement or fill gaps in CDC's National Center for Chronic Disease Prevention and Health Promotion's (NCCDPHP) current priorities by supporting recipients for the following activities:
1) Data dissemination activities that support awareness for public health professionals; 2) Develop data collection tools to fill surveillance gaps; 3) Educational activities supporting public awareness; and 4) Educational activities supporting health professional screening, referral, and/or management.
Collecting and disseminating reliable information on the impacts of chronic diseases (including social, behavioral, environmental, and quality of life aspects) is necessary to shape effective evidence-based clinical and population-level approaches for public health impact and health equity.