The Award Ceiling for Year 1 is 0 (none).
CDC anticipates an Approximate Total Fiscal Year Funding amount of $15,000,000 for Year 1, subject to the availability of funds.
This NOFO will contribute to the PEPFAR goal of achieving HIV epidemic control through the scale-up of quality, safe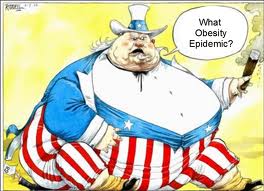 credit: Run Luau Run
VMMC services targeting adult men and high-risk populations for HIV prevention in Tanzania.
The recipient(s) will work in CDC priority regions to reach males >15 years and saturate VMMC services in low coverage areas in Geita, Kagera, Mwanza, Shinyanga, Simiyu, Mara and Kigoma regions.
Regions may be revised based on evolving evidence of epidemic burden.
The recipient(s) will also provide technical assistance (TA) to the different levels of the Ministry of Health Community Development, Gender, Elderly and Children (MOHCDGEC) and the President's Office Regional Administration and Local Government (PORALG) to fulfill their roles in managing, strengthening, and sustaining quality VMMC services.
Activities under this NOFO will use evidence-based programming and National/PEPFAR/World Health Organization (WHO) guidance to improve the quality and safety of VMMC services.
The recipient(s) will implement activities as follows:
Service delivery; targeted demand creation; capacity building; monitoring and evaluation (M&E); continuous quality improvement (CQI) initiatives to avoid the adverse events (AE); and transitioning of VMMC services for sustainability.
The outcomes are increased number of males > 15 years accessing VMMC services for sustained HIV epidemic control, saturating VMMC low coverage regions, and ensuring transition and sustainability of VMMC services.