The Award Ceiling for Year 1 is 0 (none).
CDC anticipates an Approximate Total Fiscal Year Funding amount of $1,800,000 for Year 1, subject to the availability of funds.
The NOFO will strengthen the existing local sample transportation system.
The current partial integrated sample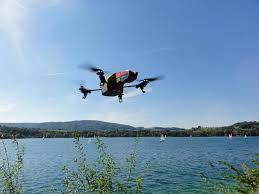 credit: Flickr/Don McCullough
transportation system covers samples for Human immunodeficiency virus (HIV) viral load (VL), Early Infant Diagnosis (EID), Tuberculosis (TB) Hepatitis and Cervical Cancer in all 28 districts in Malawi.
The sample transportation program needs to expand in coverage and frequency of visits to health facilities due to expansion in Pre-exposure prophylaxis (PrEP) and plasma HIV VL sample testing.
Therefore, through this NOFO the recipient will:
Strengthen the national sample transportation system as an independent program Build government capacity and promote sustainability and ownership Work directly with Ministry of Health (MOH) and other stakeholders Implement pulling system to improve efficiency and sample integrity