The Global Polio Eradication Initiative (GPEI) began in 1988 with the objective of wild poliovirus (WPV) eradication and ultimate eradication of all polioviruses, including vaccine-derived polioviruses (VDPV).
The Centers for Disease Control and Prevention (CDC) is one of the founding partners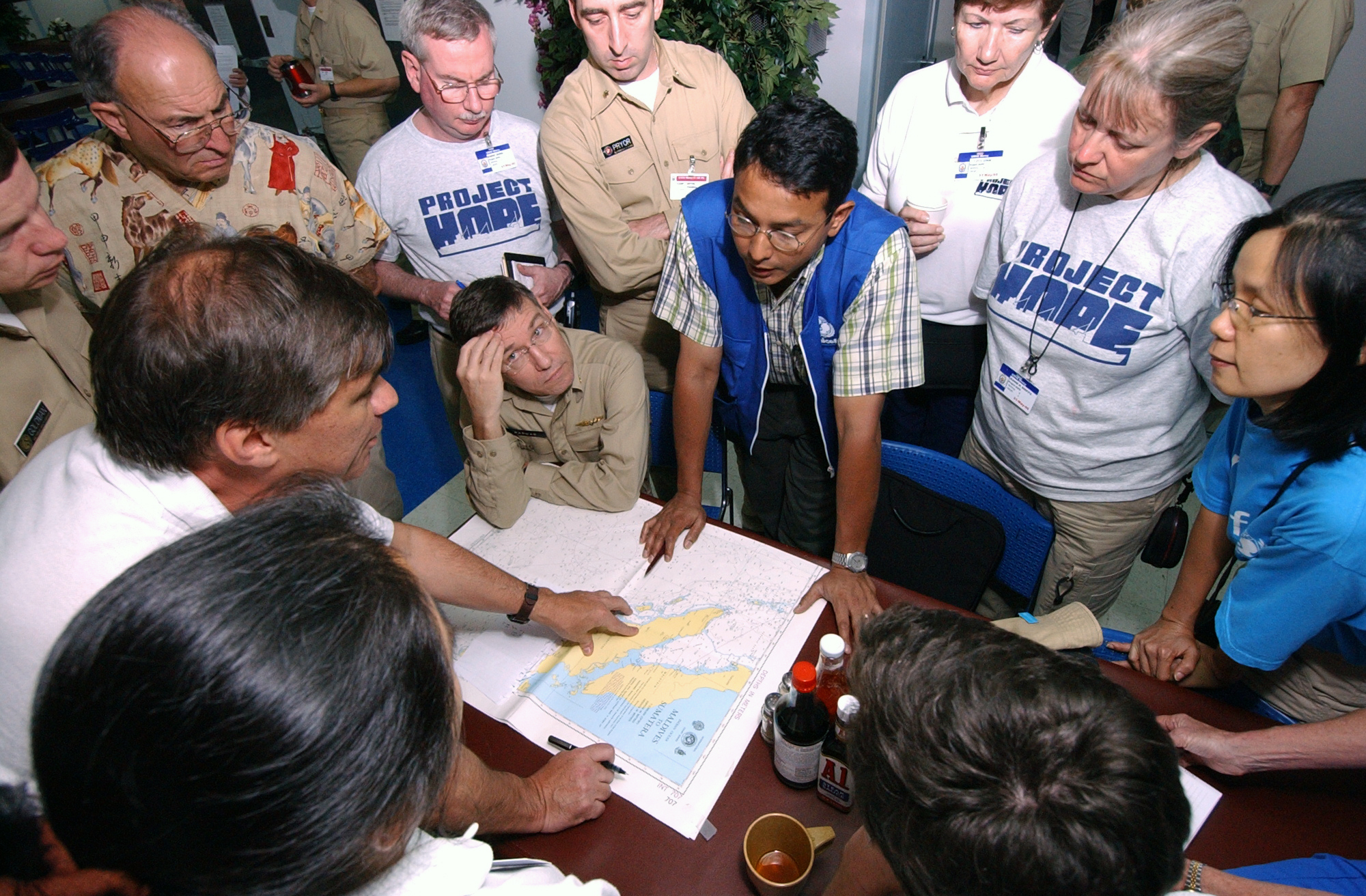 credit: From Wikimedia Commons
of the GPEI, providing technical and financial support (https://polioeradication.org/).
Polio eradication remains an agency-wide priority; CDC's Emergency Operations Center (EOC) has been activated since December 2011 to support global polio response activities.
The GPEI has made tremendous progress toward global WPV eradication, from 125 countries in 1988 to two countries in 202 1. WPV types 2 and 3 have been eradicated and only WPV type 1 (WPV1) remains.
Of WHO's six Regions, only the Eastern Mediterranean Region remains affected.
The GPEI faces two major challenges:
1) continued transmission of WPV1 in Pakistan and Afghanistan and 2) increasing number of circulating vaccine-derived poliovirus (cVDPVs) which result from prolonged transmission in under-immunized communities of the live weakened virus from the oral poliovirus vaccine (OPV).
GPEI's newest strategy, Polio Eradication Strategy 2022-2026:
Delivering on a Promise, outlines how the partnership intends to address these challenges.
Concurrently, GPEI must begin planning now for the future of a polio-free world.
Current planning is that within 12 months of certification of WPV eradication, all OPVs will be removed from essential immunization programs (i.e., OPV cessation).
The risk of emergence of VDPVs will be highest in the first two years after OPV cessation as intestinal mucosal immunity needed to stop virus transmission wanes.
The risk of accidental introduction in communities and the environment by a containment breach from a poliovirus essential facility (PEF), such as a poliovirus vaccine manufacturer, will persist as long as live polioviruses are maintained at facilities.
Numerous key questions remain about interrupting cVDPV transmission in the near-term, and the long-term needs of poliovirus surveillance.
For cVDPV interruption, the focus is on which factor or combination of factors would optimize field-level response strategies to quickly interrupt transmission and associated costs.
Questions on long-term surveillance needs include the optimal mix of poliovirus surveillance systems and activities that will be sustainable yet sensitive to detect emergence of VDPV and associated costs.
In countries that have PEFs, questions are focused on the types of surveillance activities that should be implemented to ensure surveillance sensitivity around the PEF.
Statistical and mathematical modeling would be an informative approach to address these questions.
CDC has almost 20 years of experience working with modelers to address complex polio eradication issues to inform GPEI policymaking through cooperative agreements (NU2RGH001913, NU2RGH001915).
Further expansion of the portfolio of models available to CDC is needed to include models that inform the most efficient and cost-effective field-level operations for outbreak response, and poliovirus surveillance needs in the post-certification era.
In parallel, there is a recognized need for expanding the role of modeling to inform public health strategies and goals.
CDC supports the growth of a diverse public health workforce and aims to provide collaborative opportunities to students to gain hands-on training and translation of their work to action.
The benefit of such a collaboration will also increase modeling literacy among CDC staff.