The purpose of this funding announcement is to support and improve active surveillance of hepatitis C and B in statewide jurisdictionsexperiencing high rates of incident cases of HCV, HBV, or both to support implementation of testing, treatmentand prevention services and activities based on surveillance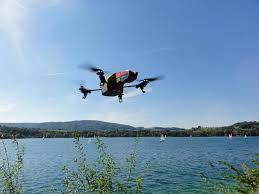 credit: Flickr/Don McCullough
data.
---
---
---
---
Obtain Full Opportunity Text:
Additional Information of Eligibility:
Foreign Institutions Non-domestic (non-U.S.) Entities (Foreign Institutions) are not eligible to apply.Non-domestic (non-U.S.) components of U. S. Organizations are not eligible to apply.Foreign components, as defined in the NIH Grants Policy Statement, are not allowed.
The authority to require notification of cases of disease, including viral hepatitis, resides in the respective state legislatures.
State health departments and/or state health commissioners are the only sources responsible for administering and enforcing laws, rules, or regulations pertaining to collecting and reporting of viral hepatitis surveillance data.
As such, State health departments are the only entity required to receive reports of acute hepatitis B, acute hepatitis C, chronic hepatitis B, perinatal hepatitis B, and chronic hepatitis C from local health departments/jurisdictions and to notify (submit case reports to) the Centers for Disease Control and Prevention of the reported cases.
Applicants other than state health departments must provide documentation of access to surveillance data collected by the state health department through a Memorandum of Understanding (MOUs), Memorandum of Agreement (MOAs), letters of commitment, or other data sharing agreement.
Additional Information on Eligibility: State governments or their Bona Fide Agents (this includes the District of Columbia, the Commonwealth of Puerto Rico, the U. S. Virgin Islands) A Bona Fide Agent is an agency/organization identified by the state as eligible to submit an application under the state eligibility in lieu of a state application.
If applying as a bona fide agent of a state or local government, a legal, binding agreement from the state or local government as documentation of the status is required.
Attach with "Other Attachment Forms" when submitting via www.grants.gov.
The award ceiling for year one of this FOA is $350,000 for the core and $150,000 for all optional activity at $50,000 per optional activity .
CDC will consider any application requesting an award higher than this amount as non- responsive and it will receive no further review.
Full Opportunity Web Address:
Contact:
Jeff EfirdJLE1@cdc.gov
Agency Email Description:
Grants Policy
Agency Email:
JLE1@cdc.gov
Date Posted:
2016-11-29
Application Due Date:
2017-01-31
Archive Date:
2017-03-02